I'm slowly easing myself back into the world of Tamagotchis and TamaTalk after a busy couple of weeks and to break out of my funk, I bought this little beauty for a great deal! I just had to have a Tamagotchi with music notes on it.
Pretty sure it's a Keitai.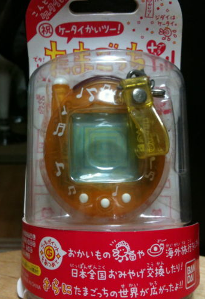 I'm hoping to get an updated picture of my collection up here soon. My current collection picture is nearly a year old!