I am disclosing that I received TamaTown Product from Bandai America Incorporated to review.
When Bandai offered Admin of TamaTalk a Tama-Go to preview, he asked Bandai if they can send a Tama-Go to a few TamaTalk staff members - including me. Bandai agreed to do so.
A package from Bandai arrived today. To my surprise, it included not only a Tama-Go, but also contained an expansion figurine. Thank you Bandai and thank you Admin.
Here are some photos of the Mametchi Tama-Go, and the expansion Ringotchi figurine, in their packages.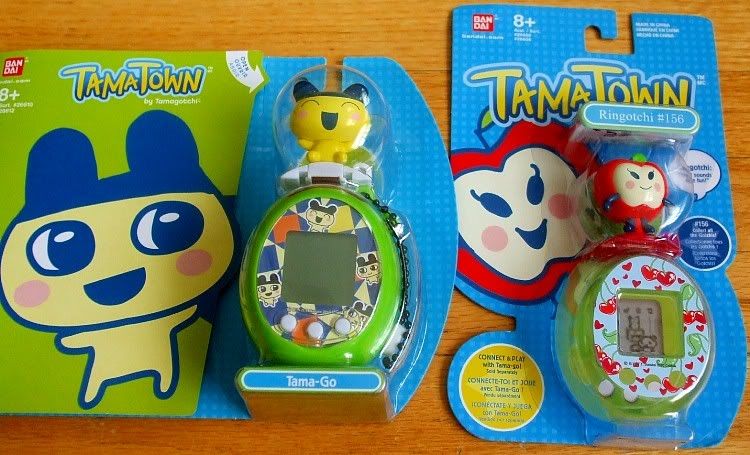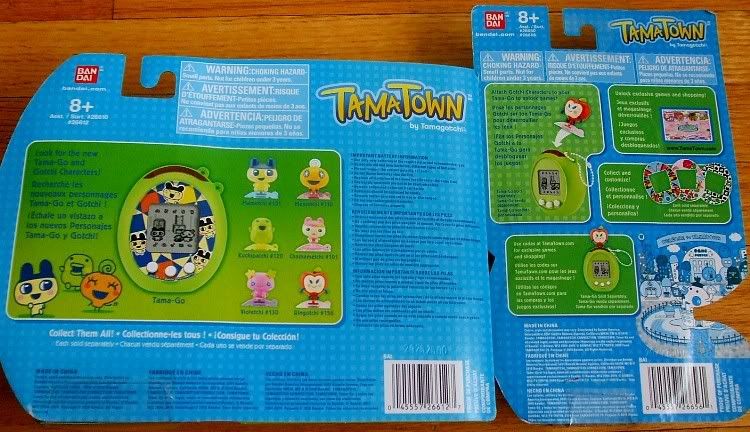 After opening the packages, I did a quick 360-degree tour of the Tama-Go. Here are some interesting points.
Entirely new to the Tama-Go, is the ability to change the patterned faceplate which surrounds the screen.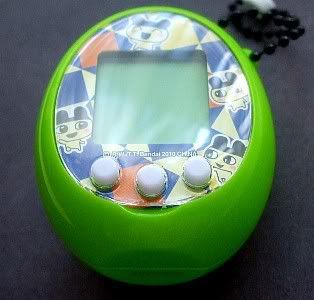 There's a fingernail-size groove at the bottom of the lens.
The lens pops off nicely. Not too hard; not to easy. Notice the little fingers near the top, that help keep it in place.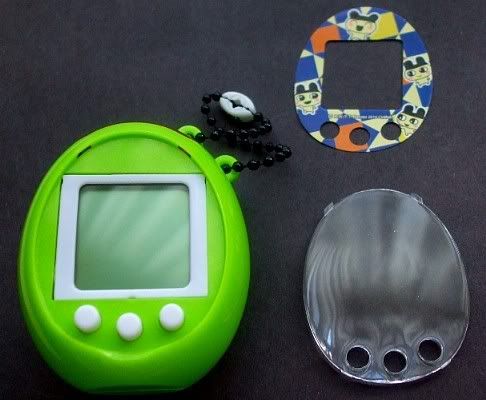 Behind the clear plastic lens, rests the patterned paper faceplate.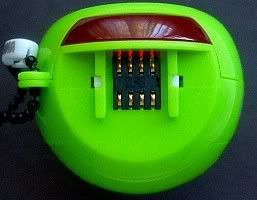 Here's a photo of the contacts that the expansion figurine slides onto, on the top of the Tama-Go.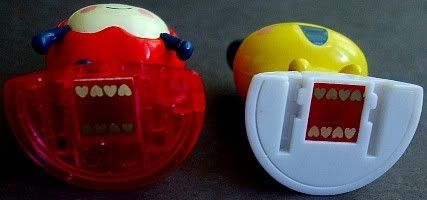 The contacts on the expansion figurines are heart-shaped.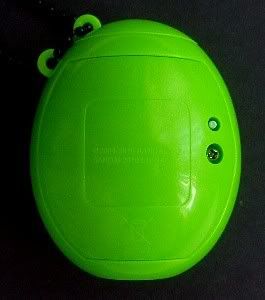 The battery hatch is held in place by a screw. This is common to other North-American models, but different when compared to recent Japanese models such as the Tamagotchi Plus Color and the Tamagotchi-iD.
The Tama-Go doesn't include batteries. It takes 2 AAA size batteries, which are easy enough to find. After removing the battery hatch, I found four more screws. Since I happened to have a screwdriver in my hand already...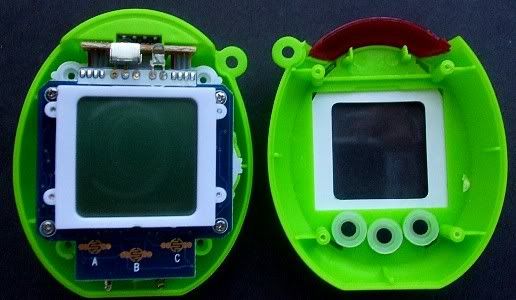 The circuit board remains attached to the back; it's the front that comes off when those four screws were removed.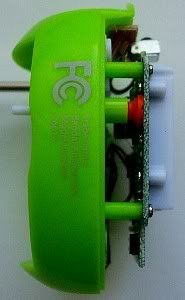 This is a side-view of the back cover with the circuit board still attached. Hmmm... there seems to be a lot of empty space in there.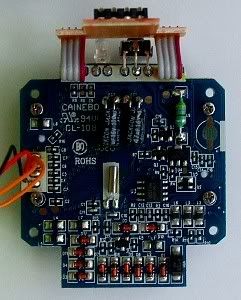 This is as far as I went. And, no, I didn't see any debug pads.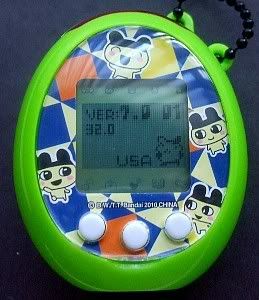 After re-assembling it, I did a ROM Test to make sure everything was working properly. Here's the ROM version, as reported in the ROM Test. (Note: to do a ROM Test, press and hold all three buttons on the front then press the reset button. Warning: this will delete all your data, so don't do it, except on a fresh-out-of-the box / never-been-hatched Tamagotchi.)
*Note: Admin suggested that I move my Tama-Go First Look topic from Tamagotchi Logs to Tamagotchi News.*
Edited by binary, 08 July 2010 - 07:43 PM.