musta lintu32, thanks for the reminder. I just remembered that I forgot to post something from yesterday:
New characters for Tama-Go can purchase and wear clothes on TamaTown.
It took a while, but eventually costume 4 for Violetchi appeared.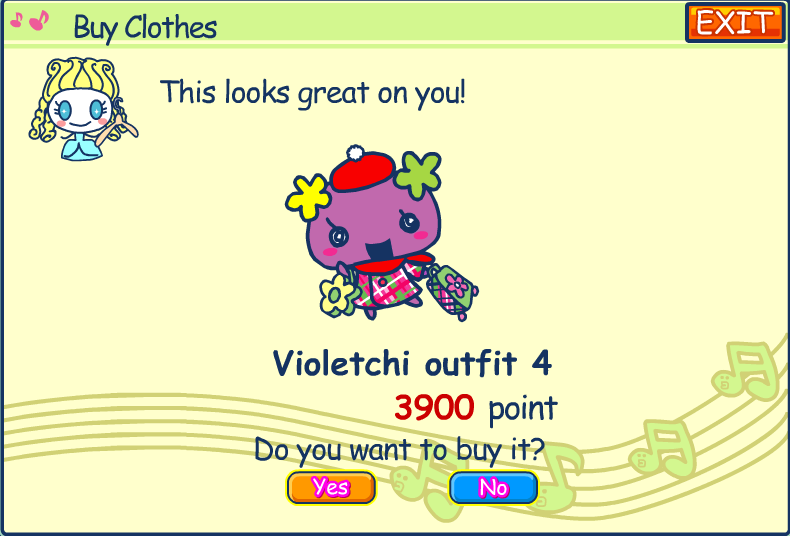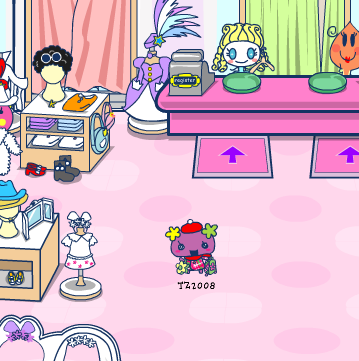 ---------------------------------------------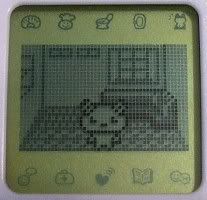 Here's my Violetchi.
At about 9:07 AM she made a happy sound, but I couldn't figure out why.
At 11:26 AM she beeped for attention, and the attention icon was lit, but when I tried to check her stats, the attention icon turned off and I couldn't find any reason why it would have been on.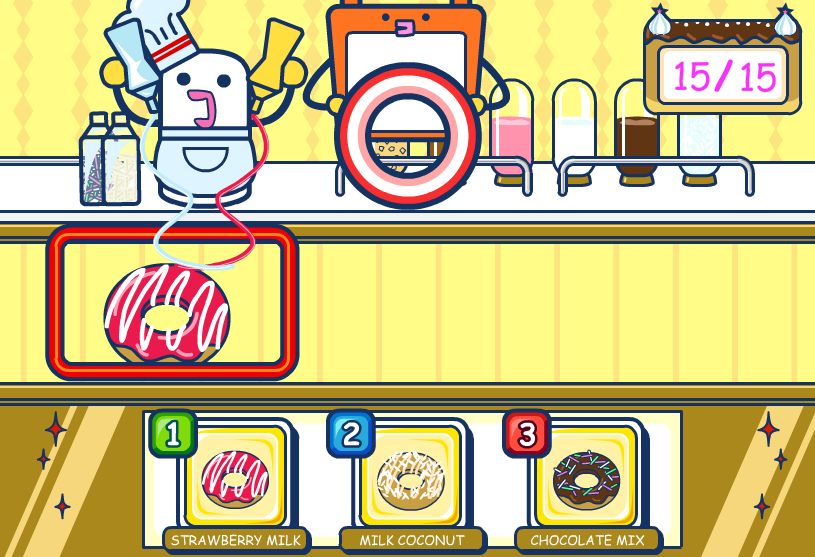 This morning Violetchi and I had fun playing the Donut Shop game in Swirly Sweet City.
Here's a close-up-to-the-screen photo of Violetchi.
Although some people have lamented that the Tama-Go doesn't have a full-color back-lit screen, I have found a benefit to its b&w reflective screen - there's no problem seeing it in full sunshine.