November 12, 2011 (continued)
Chiharu and Mametchi were married and she came home with an egg.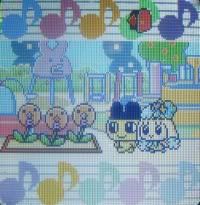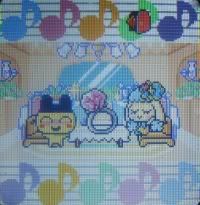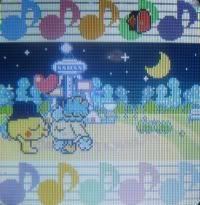 The egg hatched to reveal a baby boy! I named him Yukio ("happy hero").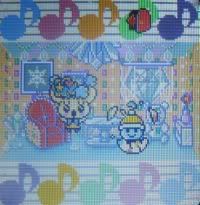 He evolved into Kaubotchi at the end of the hour.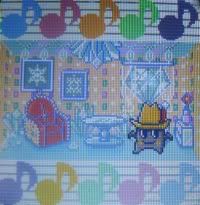 TMGC+C
It was a day at the matchmaker's for Minako as well. She and Shimashimatchi really hit it off and so they were married.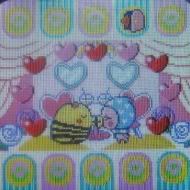 Minako came home with the egg and when it hatched, out came a baby boy! I named him Tamotsu ("defender, protector"). He evolved into Ahirukutchi after an hour.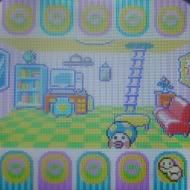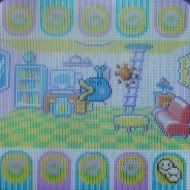 Our tree also fully bloomed today...into a poo tree.
Better luck next time!
Devilgotch
Sadly, I think it was around this day when my dear Akuma went back to Devil World. I enjoyed his stay. Too bad it was a bad end though. Wonder what it looks like when it's a good end. I suppose it's the right timing though, since I will be hatching my P2 for the Tamagotchi 15th anniversary hatch.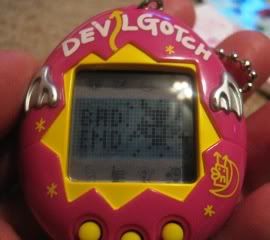 Until next time!