May 5-6, 2012
15th Anniversary iD L
Took my guy to TamaX-TV for his costume change on the 5th. Introducing...Patchi Dancers!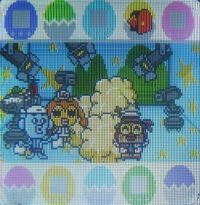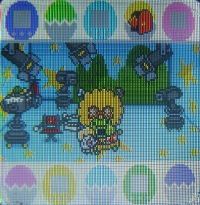 He was ready to go to the matchmaker on the 6th after earning his last happy sign.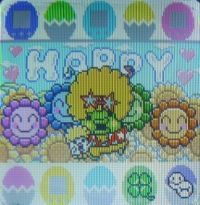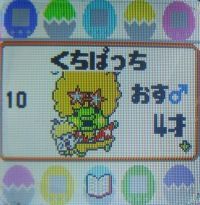 He and Himetchi were married.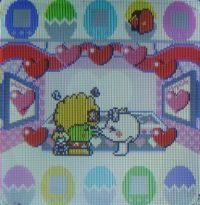 They had a baby boy. I named him Patrick. He evolved into Ahirukutchi after an hour.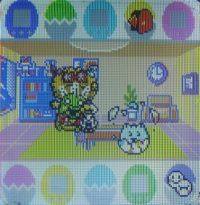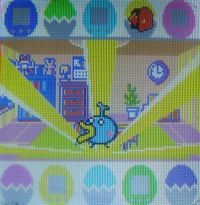 Tamagotchi iD L
I took my guy to the matchmaker on the 5th. He and Watawatatchi were married.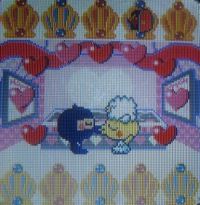 I named their baby girl Ryoko ("bright child"). Though I didn't get a picture of this happening, for some reason, she evolved into Paletchi after the hour.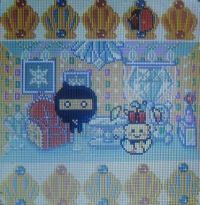 On the 6th, she evolved into Sabosabotchi…again.
Rats! This is what I get for having such a hectic schedule: constant repetition of characters because I lose track of care misses/am under time constraints. I'll get better at it, I promise! Just need to get through this semester. I finish on the 17th, by the way.
Thanks for reading!