February 20, 2012
Tamagotchi iD L
I got enough care misses for Sabosabotchi.
Now all I need to do to get Pichipitchi is get 5 care misses AND remember to not feed Sayuri more than 20 snacks, otherwise I will get Perotchi by default again. Here's hoping for Pichipitchi!
TMGC+C
I took Umeko to the matchmaker, where she and Kuchipatchi got married.
They had a baby boy. I named him Masumi ("true lucidity").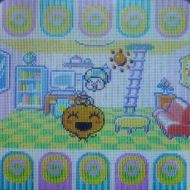 He evolved into Ahirukutchi after an hour. We figured that the cotton candy tree had been around long enough so we went out into the garden to plant another mystery seed. There was plenty of water to feed the seed - it was raining outside.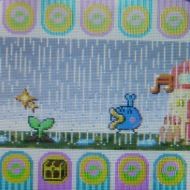 Masumi enjoyed a very relaxing day after that.
Tamago-Chu
Just popping in quickly with my Chu set because there was an animation that I hadn't seen yet. It appears that Memetchi is out shopping and Kuchipatchi is at home napping.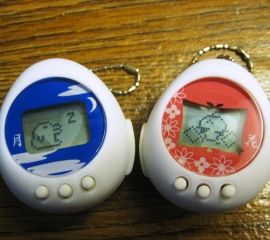 Other than that, nothing new going on with the happy family.
Thanks so much for stopping by!