May 2, 2012
15th Anniversary iD L
Before he had the chance to hop into the bath this morning, Darren was eagerly earning his final happy symbol. Luckily he didn't go into the book icon looking like he rolled through the mud.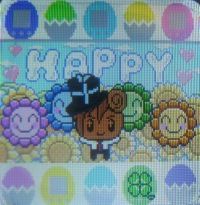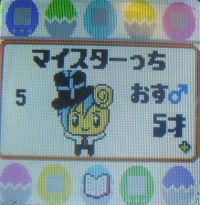 I made sure he freshened up before heading to the matchmaker though. All his preparation paid off: he and Dazzilitchi fell in love and got married.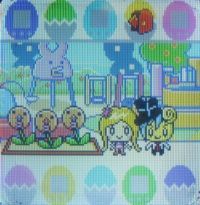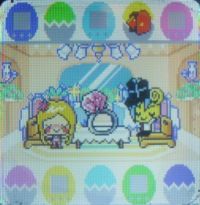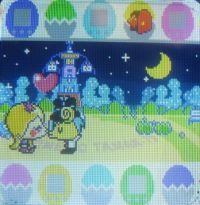 They had a baby boy. I named him Takeo ("valiant male").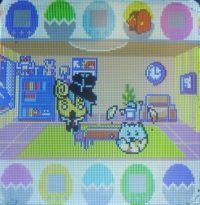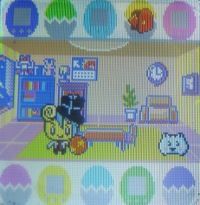 Father-son moments
He evolved into Tamatchi (awesome, a new toddler!) after an hour of care.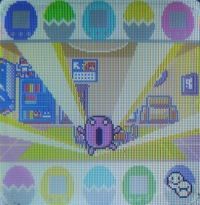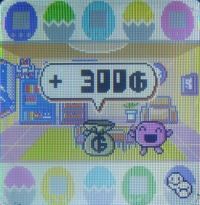 I decided to go for the teen, Young Oyajitchi, so that I can go for one of the special characters later on. Kuchipatchi, perhaps?
To be continued...