Quick update on events that happened on April 11-12, 2013:
After I got home from another shift the morning of April 11, I activated the screen on my P's and so Mametchi got his 4th puzzle piece (yes, even before he had his morning shower
). That being said, I made sure he spruced himself up before we visited the matchmaker. Didn't want to scare away all the prospective brides!
Mametchi and Harptchi were married.
They had a baby boy, Aukumotchi.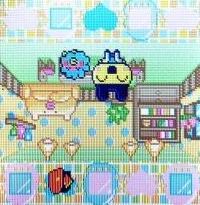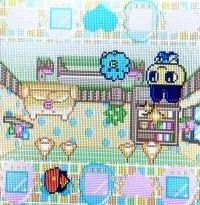 He evolved into Tatolutchi. This is my first time getting this adorable turtle for a toddler!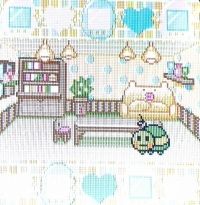 On April 12, he evolved into Cosumotchi.
In other news, I finally received the rest of my purchases (for now...expect more to come
). I had to go to the post office on my day off to pick up a couple of the packages, but here they are (from left to right): blue Kimiko/Baby Byte, blue Home Deka, Home Station, and clear blue Mothra!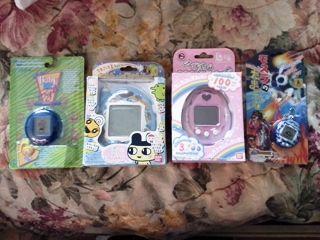 I am selling some virtual pets. Check out the listing
here
!
I work another shift tonight. Time for sleep. My P's should evolve into an adult today. No idea who I'm going to get. We shall see! More updates to come!