December 29, 2012
My Tamagotchis celebrated my birthday on the 29th. I'd like to give my most heartfelt thanks to phnx0313, tamatown123, TamaMum, Dayberry, booboo1, and tamagotchialice. You made an already great day an exceptional one.
It was a busy day today, as I was cleaning, cooking, baking, and preparing for the big day in general (I had friends and family over for a small shindig), but I managed to get some pictures and a video.
Meloditchi and I share a birthday. She and I also both play the violin, which I think is a pretty awesome coincidence. This is why she is one of my favorite characters.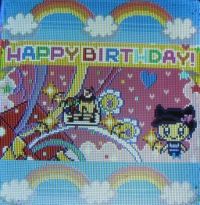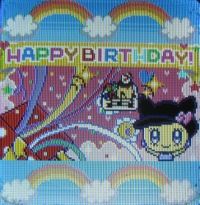 Sorry about the quality of the video. I'm still getting used to my webcam (which I don't use that often to begin with). In any case, it's the sound byte that I want to showcase, and you all probably get the gist anyway, what with the blurry (yet somewhat distinguishable!
) video and the (not blurry!) pictures to accompany. The birthday animation for the +C is similar, without "Happy Birthday" playing in the background, and there is a fireworks display instead! Enjoy!
15th Anniversary iD L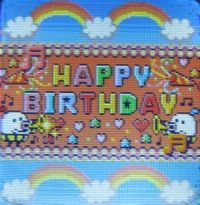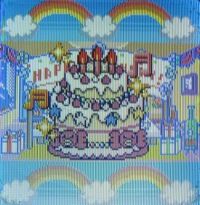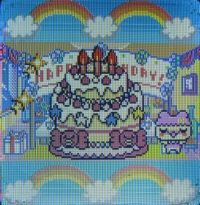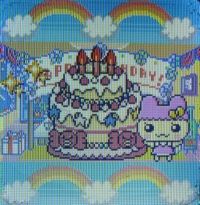 http://www.youtube.com/watch?v=e2KqCX2bscE
TMGC+C