So October 11th was a pretty picture-heavy day, as I finally had time to read up more on the characters' happy items and try for them.  I was on the go again so forgive me if some of the pictures appear a bit blurry.
Spaceytchi's happy items - king's crown, curry rice, and ice cream: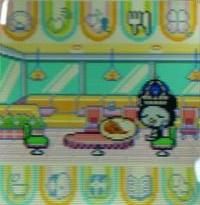 According to the happy items project page over at Tama Zone, another one of his happy items is the modeling clay.  When I tried it, however, he just made a model, but no happy sign!  How strange!  I wonder if anyone else out there who has had Spaceytchi can confirm with me.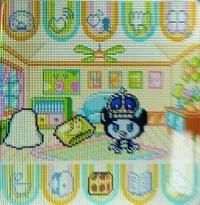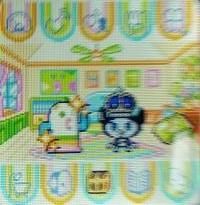 I didn't realize that this happened at the time, but I also earned the final happy sign (being an adult for 72 hours, if I remember reading correctly) a while back.  This completed the clover for Spaceytchi.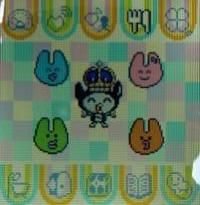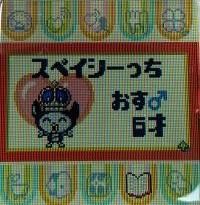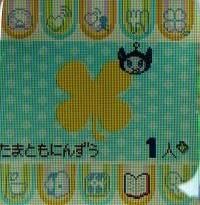 One of Neenetchi's happy items, the tiara: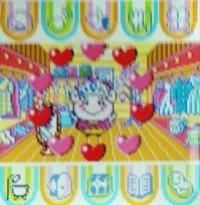 To be continued...