Just in case anyone is wondering, I will be logging my iD L soon. I actually started it up yesterday but I'd like to get all caught up with my logging first (which is what I've been doing) before I log it. It'll be a tall order, since I'm only on April 4 at the moment. I haven't updated my log since April 9, and that was me writing about what happened on March 25 (you can see how far behind I am
). I only got a chance to start updating again just yesterday. @_@ I normally take a ton of pictures along the way though so that even if I don't get a chance to log right away, I'll remember what went on thanks to the time stamps on my pictures. I know I don't have to catch myself up by logging about the last few weeks that I missed but I'd feel kind of weird if I didn't. My goal is to have everything updated, including the iD L entries, by this weekend. I'm so eager to write about it! ♥ If you're interested in seeing a picture of it, feel free to scroll back a bit to my April 19 entry.April 4, 2011
I took Emi to the matchmaker today, where she fell in love with Shimashimatchi, and they had a baby girl. I named her Fumiko ("child of treasured beauty"). Fumiko evolved into the toddler Sakuramotchi, as usual for the odd generation (I am currently on the 9th generation). Nothing much else happened for the rest of the day. I still haven't taken Darren to the Date Place.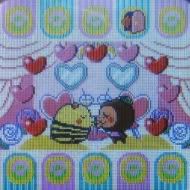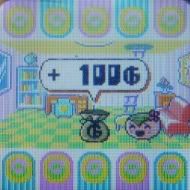 April 5, 2011
So my package from HLJ arrived today, carrying my Marine Border Tamagotchi Nano. I got quite lucky with this one and snagged it before it went out of stock. I used SAL shipping and it took 11 days to arrive so if anyone is wondering about SAL shipping from HLJ, I would definitely recommend it, especially if you'd like to save some money and don't mind waiting a bit longer for your item. It's packaged nicely too. Just look at all that empty space in the box!
Everything was secured firmly though.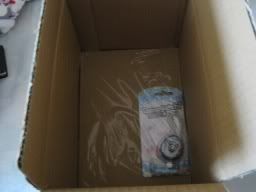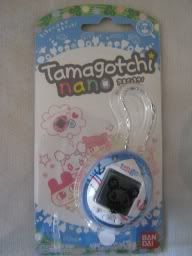 I'm really pleased with this particular design. First of all, there's a lot of blue in it (I'm sure you all know by now that it's my favorite color) but what's even more special about this one to me is that it's got that sea/marine/ocean theme going on. This is something I can appreciate because I've lived very close to the ocean all my life and have a lot of very fond memories involving the ocean. I've moved around quite a bit for as long as I can remember but being close to the ocean has been a constant factor in my life to this day. I don't think that's ever going to change.
TMGC+C
Fumiko spent most of the day outside today, basking in the sunlight and playing with the blossoms that were falling from the tree at the side of the house. Sometimes I wish I had as much free time as she does.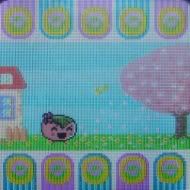 TMGO
Darren had evolved into an Oldie and I figured it was high time that I take him to Ms. Busybody so that she could find him a companion. As soon as we got there, Darren took one look at Ringotchi and told me that she was the apple of his eye. XD I held back my laughter because it was obvious that he was so smitten by her that he hadn't realized what he had just said. Well, she clearly felt the same way about him. They were married in a nice wedding ceremony and then he brought her back to his place, where they shared a meal together. What a happy couple!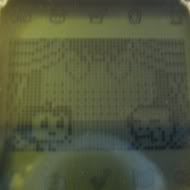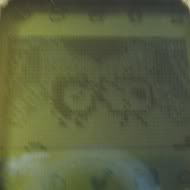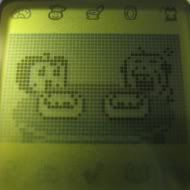 Stay tuned...