I'm baaaaack. Finally! Wow, it's been 3 weeks since my last entry. It's going to take me a while to get up to date, so please bear with me. I won't always have time to write but I do always make sure to take pictures along the way so that it would help me recall what happened. I started to write something on March 25th (as you'll see below) but things just go so hectic that I had to delay my updates for the time being. I've finally finished off another wave of exams and other things so now I have more time to write. I'll try and hit the highlights. Here we go!

March 25, 2011
Goodness gracious, I am so lazy!
There's quite a bit to tell too, so please bear with me as I ramble on. I do have a lot of pictures, per usual fashion. Here we go. Daisuke evolved into Kuchipatchi on the 20th, as expected. It's so great to see this little guy again. As always, I like playing around with things so I started off by turning him orange with the orange juice in the snacks section (by feeding it to him 3 times in a row). Doesn't he look adorable?
I then used the Hero Set and he morphed into his alter ego, Patchiman! Baths have no effect on color changes brought about by foods but changing him using the Hero Set will change him back to his original color. Neat little feature.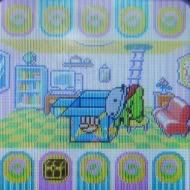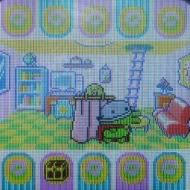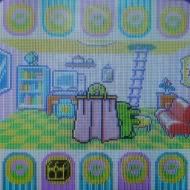 Here he is as orange Patchiman.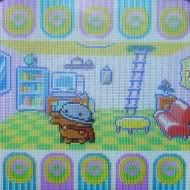 To be continued…