May 16, 2011
Tamagotchi iD L
Kimiko helped me out with the housecleaning this morning. Shortly afterward, she evolved into...Furawatchi/Violetchi! I'm intrigued by the growth patterns. I neglected her like crazy and this is what I get? Pretty sweet deal!
I was very happy to get a different character and a good character (to me) at that!
I did the usual, got her happy signs (eating flan from the Bakery, wearing the flowered hat from Tama Mori, and playing with the kendama from a Retro Toys seed). Kimiko enjoyed a very restful day.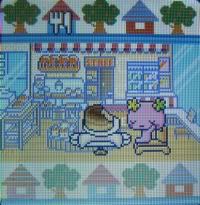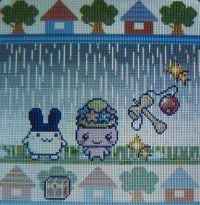 I bought the flowered hat from the Tama Market because I'd rather get it for 30% off.
Tamagotchi iD
Daichi evolved into Gozarutchi this morning. Sweet! I've never gotten him before on any of my Tamagotchis.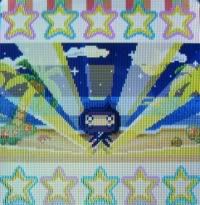 Here he is, practicing with his ninja star in the rain, like a boss. XD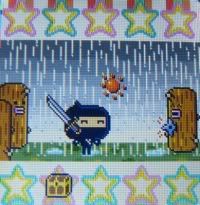 TMGC+C
My gal will evolve tomorrow morning, most likely into Makiko.
Thanks so much for reading!