Huge shout-outs to RubyKuchipatchi98 and jordboss for your kind words, and to Violetchilluvr3 for your continued support. You guys are amazing!
100th reply! I find a lot of joy in Tamagotchis and logging and my only hope is that I can keep it up, schedule permitting, of course. A big thank you to all you readers out there. Please keep in mind that I am always up for questions, comments, suggestions, constructive criticism, etc. Just remember to make them via a PM or profile comment. Thanks!
May 29, 2011
Under the sea: adventures with my
Oceangotch
I hatched my Oceangotch today, something I haven't done in years. Before I get to my Ocean though, I'm going to do my usual updates for the other 3 Tamagotchis I've got running. Shouldn't take too long because I was out for most of the day and so I took less pictures than normal. Here we go!
Tamagotchi iD L
I didn't do much with Akio today; we're just waiting for his last happy sign, which he will receive tomorrow. I did transfer my first download to my iD L and I chose this lovely interior. So much brilliant color!
Tamagotchi iD
Chou received her final TamaTomo letter and shortly thereafter, I took her to see the matchmaker.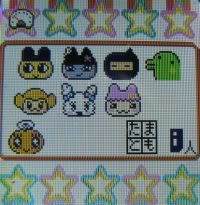 She chose Mametchi to be her husband and they were married after going out on a few dates.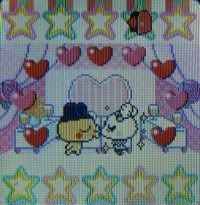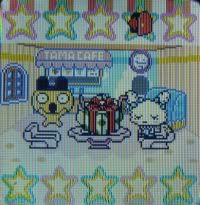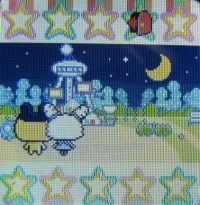 Chou had a baby girl, who I named Mi ("beauty"). Mi evolved into Hoshitchi.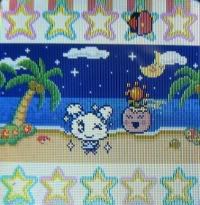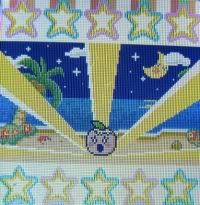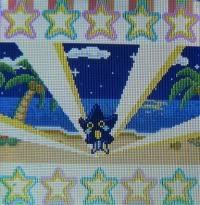 TMGC+C
I don't know what was going on in my head when I was writing the entry for the 28th, but Mika actually went to the matchmaker, got married, and had a baby today, the 29th.
I delayed the trip to the matchmaker by one day and I guess it's because I'm so used to going exactly 48 hours (or about 2 days) after my +C evolves into an adult that I just jumped the gun with that entry. My apologies.
To be continued...(Oceangotch entry for the 29th is coming up next!)