August 15, 2011
Tamagotchi iD L
My gal says hello from our vacation spot! She enjoyed the view.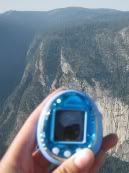 After enjoying the fresh air, we came back home and took care of her happy items. She enjoyed flan from Tama Bakery before coming back home to make a performance for her fans. So Madonna-like.
Her 3rd happy item is the white hat from Tama Mori. So stylish! Now we just need to wait a couple of days for her to earn her last happy sign.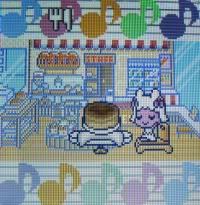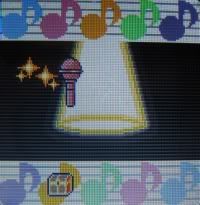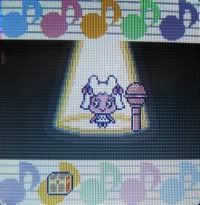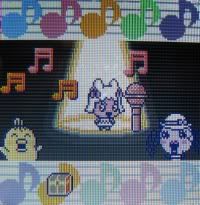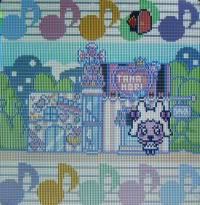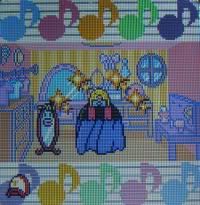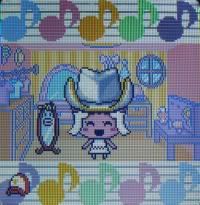 TMGC+C
Etsuko evolved into Makiko today (didn't get to take a picture). Thinking of taking the batteries out of my +C during my short break so that I will have time to run other Tamagotchis. She's enjoying our vacation as well.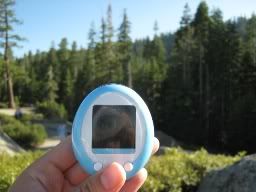 Stay tuned for more updates!