July 12, 2011 (continued)
TMGC+C
Well, typhoon season in Japan has started. The weather on the Color Tamagotchis is supposed to reflect weather patterns in Japan based on what time of the year it is, so I expected a storm to come at any moment. I tried taking Tadao outside so that we could go to the park but when I selected the door icon, it wouldn't let me go outside (so it makes the same noise a Tamagotchi makes when you try to give it medicine when it's not needed). I suspected there was a storm outside and so my boy wouldn't be able to venture past the garden. Sure enough, we found that to be the case when we went out into the garden. I don't think he liked standing out there very much.
So we went back inside and I finally took out the hero set. What's that? It's a bird! No, a plane! NO! It's Patchiman!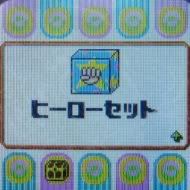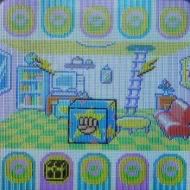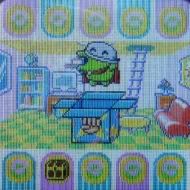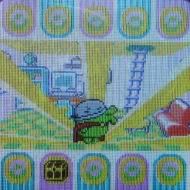 He remained in his costume for much of the day and by the late afternoon, he asked me if he could go to the matchmaker today. I took a look outside and I was happy to see that it had stopped raining a bit. I told him he could. I took him to the matchmaker in his costume because I had never done that before and I wanted to see what effect this would have on the ladies.
Sure enough, one particular lady fell head over heels for him: Miss Furawatchi. Tadao was equally as smitten.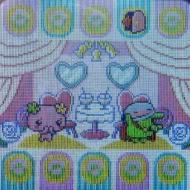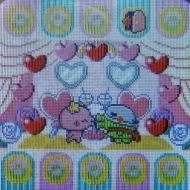 They got married and had a baby girl. I named her Aika ("love song"). Tadao left Aika in my care and sadly parted ways with her. Aika evolved into Memepetchi after an hour of care.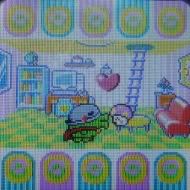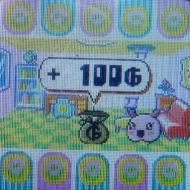 Busy day today! That's all for now. Until we meet again!