Started by
kuchipatcicute2222
,
Jul 31 2011 03:53 PM
This topic is locked
Posted 31 July 2011 - 03:53 PM ( #1 )
Personally, I like it. At least it's better than Friday
.
---
Posted 31 July 2011 - 04:11 PM ( #2 )
Another one? Here I thought people would be still making fun of Its Friday... I think it got some other singers... creative... actually. How about "Last Friday Night" Katy Perry? Thats one off the top of my head...

I assume its better and maybe she might get others creative with this song.

---
Posted 31 July 2011 - 04:36 PM ( #3 )
Honestly? I can't stand Rebecca Black's voice. It's very nasal, lacks emotion, and she doesn't know how to vary dynamics and phrases at all. So any song by her is going to get on my nerves.
Edited by Swan_Song, 31 July 2011 - 04:36 PM.
---
Posted 01 August 2011 - 01:15 AM ( #4 )
I think it's kind of cute actually.
Way better than Friday.
---
Posted 01 August 2011 - 11:01 AM ( #5 )
Pro:better lyrics, no random black rapper XD,less auto tune

CON;Its rebecca black what do you expect XD

I give it a 5/10 at least its better then friday witch is -100/10 XD

---
Posted 03 August 2011 - 01:37 AM ( #6 )
I actually kinda admire her now. Considering how upset she was at all the hate comments she got, she is very strong to get out there and face them. She has courage, and she's improving, I don't hate her anymore. Sure Friday was annoying, why do you keep going on about it? Just forget about it. She's got guts
/.rantrighthere
---
Posted 03 August 2011 - 02:06 AM ( #7 )
Yes, the arrangement is a lot better than Friday.
Yes, the lyrics are better. Not a lot, but they are better.




Yeah, that's pretty much all I got.
Her voice is so auto-tuned that it sounds unnatural which in turn sounds disgusting.
She has no emotion when she sings and it sounds robotic.
No fluidity or drama to the song at all.
BORING.

I give it an F.

---
Posted 07 August 2011 - 05:56 PM ( #8 )
I don't like it but I don't hate it... you know what I mean?

---
Posted 31 August 2011 - 04:31 PM ( #9 )
She had removed Friday from youtube - was she fed up with the hate?

It's actually a cute little song for me - all the haters haven't tried achieving their goal and trying to become a singer... Are they? Shes actually tried - even if she is 'annoying' and an 'idiot for trying'. All he haters I'm guessing have nothing better to do than sit in front of an computer and hate on her - while she's making a life out of herself?

---
Posted 01 September 2011 - 08:40 AM ( #10 )
Great stick to itness, but really - I don't like her singing. She's probably a great person and cool to hang with, but can she dream a little quieter? She isn't a good singer. She is dry, nasal, and unenthused when singing and really shows no technique at all. The people that autotune her are bad at autotune. And now it just sounds like she is trying to squeeze into the club/autotuned robot scene.

It's cool to go after your dreams and all, but some people were not meant to be singing stars/artists/athletes/etc....

-Purn

---
Posted 01 September 2011 - 10:37 AM ( #11 )
Her robotic "singing" voice just makes me cringe.

---
Posted 01 September 2011 - 05:53 PM ( #12 )
Lol I didn't even really say my opinion before.
But I like it.. better than friday.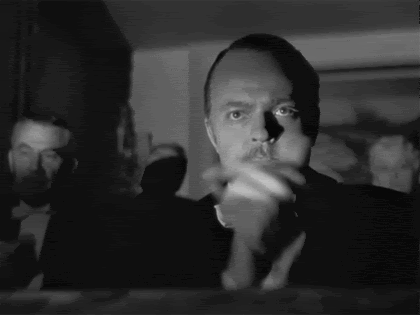 ---
Posted 13 September 2011 - 03:26 AM ( #13 )
I'm pretty sure she's going pretty cool. She was in the music video with Katy Perry's 'Last Friday Night'.
And she sung a duet with Katy Perry.

---
Posted 15 October 2011 - 09:34 PM ( #14 )
I think Rebecca has really come along well since "Friday" I just watched the video for "My Moment" I quite liked it. Better than "Friday"

---
---
---