November 23, 2011 Ė Day 4
Hey, fellow hatchers! Checking in with Darren for the 23rd. Yes, I finally decided on a name.
Just in case you were wondering why I skipped a day, itís because I had my guy on pause on the 22nd. I have a 12-hour clinical day on Tuesdays and so thereís no hope of me running my Tamagotchis on that day.
Nothing much going on with Darren the Tonmarutchi today. Iím sure heís going to be sticking around for a day or two more before he evolves into an adult. I mentioned that Iím going to be trying for the unhealthiest of the healthy adult characters, Zukitchi, and then from Zukitchi, I will be trying for the secret character Zachi.
I just did the usual today: cleaned up after him, fed him, played the game with himÖand ignored his discipline calls. I also made sure to make some care misses and have his happiness and hunger hearts fall often. It pains me to do this, but hopefully I come up with the results Iíd like. Itís been a while since Iíve played with a P2. Weíll just have to see!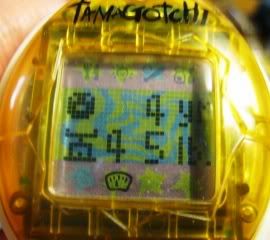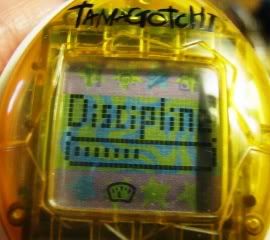 Some stats for today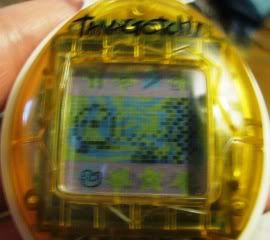 Cleaning up the mess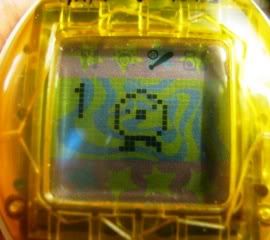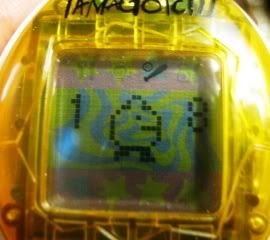 Playing the game. I love his little legs!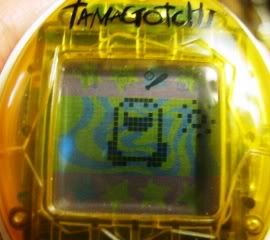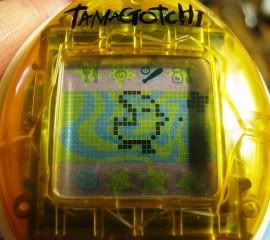 He's an emotional teen XD
One of his calls for discipline I ignored :'(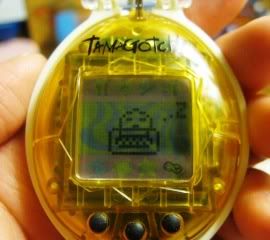 Bedtime. I love his cute little bed!