I have some old digimon stuff.
Both are as is. The batteries are dead and there's no packaging.
I got the tamagotchi for Christmas a very long time ago.
The digivice I found at a garage sale.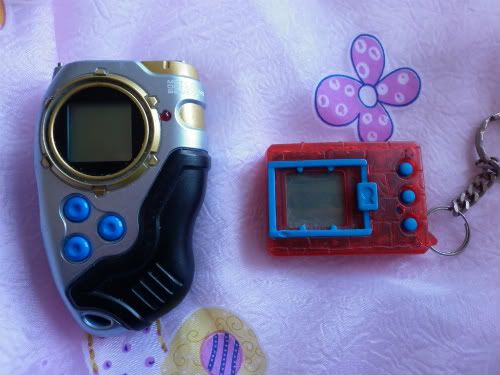 The back of the digivice says "BANDAI 2002"
While the tamagotchi has "BANDAI 1997"
Any help telling me how much they are likely to be worth?
Thankyou!
Edited by LittleChamametchi, 03 November 2011 - 01:13 AM.