hi! so...if you've seen my status....i was playing around with the effects on photobucket, and the colour splash was a SUCCESS!!!!!!!!! YAAY!!!! i'll show you guys at the end of the post, it's really pretty.
(and you can't see all the mistakes i made without leaning close. really, really close. DON'T DO IT)
and...natasha got married this morning. she had another girl.
i like girls and all, but i really need boys. @.@ that sounded odd.
plus, frisk left me with his baby girl! two girls! (they're exactly the same age, lol)
...wait, i left my V4.5 on my desk. oops.
i've named her emily, one of the most generic names in the universe! (but it's still pretty! xD)
finally. my daddy's gone. no more of this "i look like a girl uuuggghh oooh my life is a fail"
you think you had it bad? you got to spend two days with your dad! i got 30 seconds with my mom! oh yeah, my name is....er....uh...maysilee. because blue is a THG freak.
whoa, don't hate on me. (haters gonna hate, potatoes gonna potate, and tomatoes gonna tomate! anyway, it's time for....THE NOT REALLY CEREMONIAL GAME OF MONOPOLY!!!!!
fine. i'll be the money bag.
i'll be the wheelbarrow.
and i'll be typing.
yes!! i got a chance! ....aw, poo. *goes to jail*
BAH HAHAHAHAHA *rolls* yay! *goes to connecticut* i'm going to buy it!
....no pair. you roll.
oh yeaaahhh!!!! new york avenue or something or other! *buys*
*rolls* AAAAAAGGGGGGHHHHH ASDFGHJKL I GOT A TWO AND A THREE *headdesk*
and i got illinois!
YOOOUUU SUUCCCKKK
meanie. roll.
*rolls* AAAAAAAGGGGGGHHHHHH I GOT A ONE AND A TWO *headdesk*
you forgot to pay $50 to the bank.
*pays*
*rolls* yuss!! *goes to pacific*
why doesn't anything bad happen to you? and why are you buying everything you land on?
strategy, my dear emily, strategy.
well. at least i can finally go. *rolls* agh. i have to go to new york.
pay up, dahling!
*pays*
*rolls* YES YES YES YES YESSS!!!
aaagh!!! noo!! she gets to go to park place, and since we're using the faster play die, she gets boardwalk too!! my life is a wreck!
you should notice that this is a game and based on strategy and chance. it's not the end of the world.
maysilee sure isn't acting like it.
*dances around* I GOTS MONEY AND PARK PLACE AND BOARDWALK I'M WINNING OOOH YEAAAAHH!!!!
okay game is OVER!! *packs up monopoly at record speed*
awwww....meanie. ;u;
pfft. you're just saying that because you were winning.
well...yes. duh. who wouldn't?
true dat.
....*awkward silence*
since there's no talking at the moment let's get on with photos!
(sorry for the smallness and weird sizes, i had to crop these because they were taken on top of a piece of paper with thing i would not like revealed on TT)
right, so natasha was a memetchi, right?
first happy symbol (i forget what...i think devil memetchi cookie)
second happy symbol! (that was the devil helmet)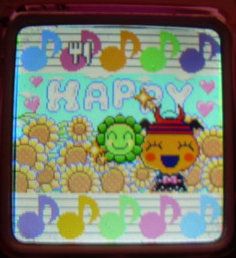 third happy symbol! (dojima roll, not ribbon dress)
and then, i took her to the henshin jo, where she came out as....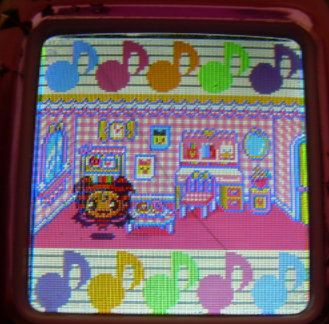 DEVIL MEMETCHI!!!! (the background really does not suit her, lol)
then, this morning, she just had to get married. (these next photos are amazing, so i agree with
binary
: when taking iD L photos, take them in the dark with the contrast set to the highest possible setting.)
she fell for peintotchi. (seeing as the paint palette is both of their happy symbols)
they have a penchant for flowers
look how flattered he is!
the perfect way to finish their date. <3
mother daughter bonding time!
Edited by kuchipatchi.is.blue55, 28 April 2012 - 09:50 PM.