Today my Ocean became sick (as it does constantly!) and it... refused medicine? Then, the sick symbol switched sides??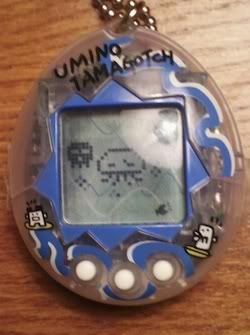 Confused at this point, I kept feeding it medicine. It didn't like it?? Then, I decided to discipline it. Then it took medicine!
I haven't seen it do that before, but I've only ever played it twice before.