Hey, im going to be showing you how to make: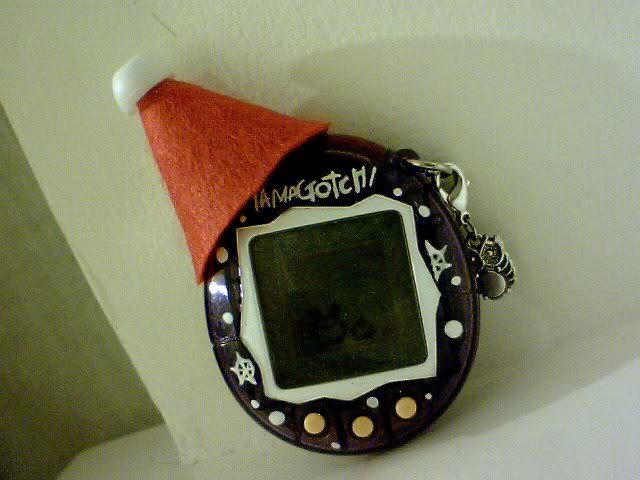 So firstly, for the santa hat you need: Red felt (or paper if u dont have any)
small white pompom (or paper again :L)
any random scrap paper, dosent matter what condition its in, acept it must be big enough
So first, you need to get the part done so it fits ur tamagotchi. You need to make a small cone shape which fits confortably onto the little ball at the top, then just cut the pointy part off, like so: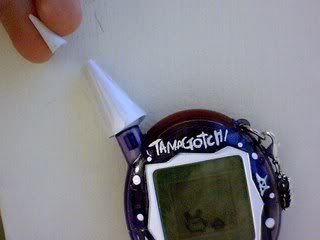 Next, get ur red felt (or paper) and make the shape you want, either cone or flat, i would recomend cone, like the white one, but it can be any size, and any width. Heres mine
So then once youve got a good design, place the white cone onto ur tamagotchi, and place the red hat over the top, get it to fit, if the cones too tall, cut off the top a bit more, because were going to stick the white cone inside the red cone in the correct place to give it more support, Once you have it in place, glue it, and leave to dry, to spead things up you could celotape it, but i just glued it, then tempory celotaped it so i can explian faster.
Once everythings done, add ur little pompom or white paper to the top, heres mine: