I got this in the mail a week or so ago, but n e who here is the entama and hanerutchi 1 i got..
i got a good deal from a really nice seller in japan
. And this tamagotchi plush i didnt get in the mail, but i thaught id include it cause i baught it at an unusual place for $1.41 (at a thrift store).
There you can see the thrift store tag on his head,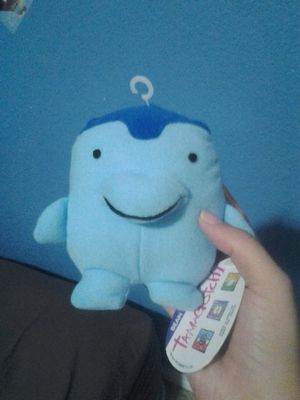 and i was surprised it still had its tamagotchi tag. (I thaught it was a cool find!!
)