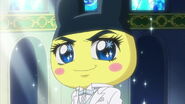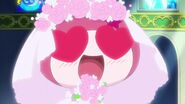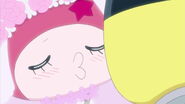 Ignore all that.
Anyway, Caesar evolved into Happabouyatchi, the cutest teen on the iD L! I can't wait for him to evolve tomorrow.
Adolf left his son, and I named it Zeke. He used to be the toddler with a bump on his head, but now he is the bird teen. I better not get Debatchi. He has 5 training points.
Leela has 9 training points, and is the blob with an elvis presley hairstyle. 0.o
Yay! Oranda is 10 years old today!
Pixie and Kuromametchi had a baby boy.