**Please try to mainly post pictures/screenshots/videos from new.tamatown.com, although pictures/screenshots/videos of other versions are also welcomed**
Ever seen a glitch On Tama Town? Or have you found a funny conversation? Is something else interesting? Well, go take a picture, screenshot, or video of it and post it here! (As long as it has something to do with Tama Town online)
If you don't know how to post a picture or video, click
HERE
to find out. If you want to post a video from YouTube, just put the URL of the video as a link and it will show up as a video.
Well, I will start us off. Here's a picture of a bunch of Lovelitchis, standing in a line. (I am also in that line! I'm BR6500.)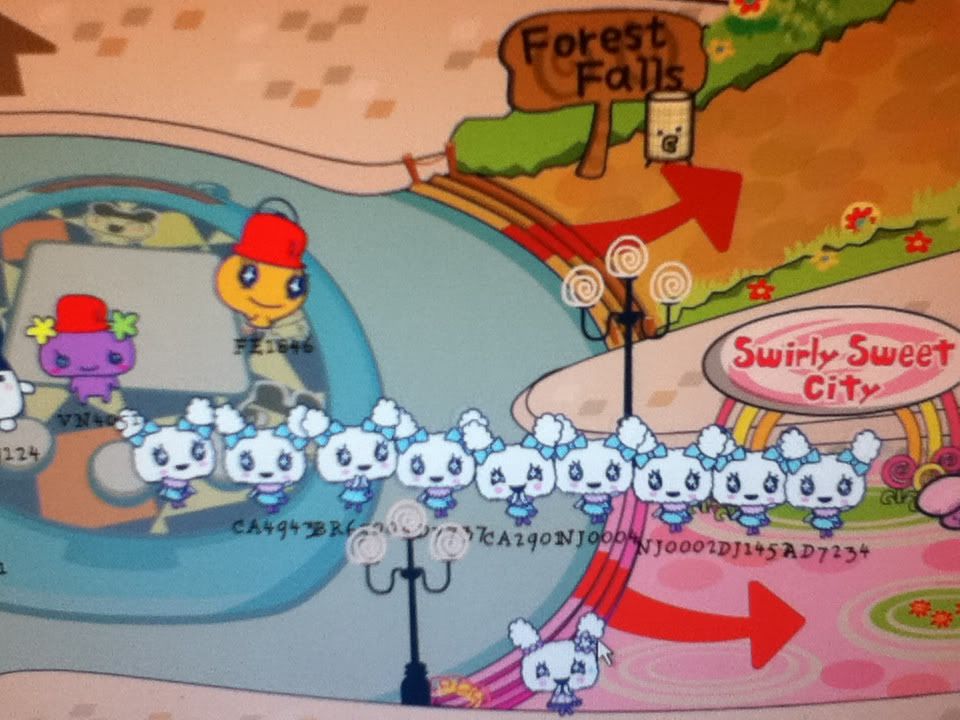 Go on and post your own, or comment on the pictures you find here.
And as one final note, edits are allowed, but please let us know it's an edit. For example, if you edit a picture to make your character Nazotchi, please let us know you did that and you're not actually Nazotchi.
Have fun posting! Remember to make sure all your posts follow
TamaTalk's Rules
!
Edited by Tinkalila, 21 February 2012 - 02:12 PM.