After a treat, Cindy wanted to go the park and meet some tamas
She looks so happy!!!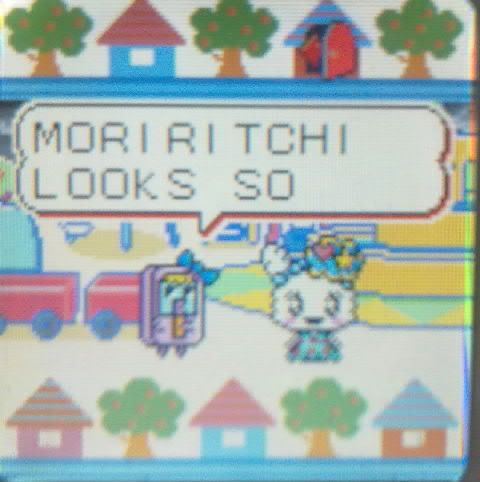 After all that play she wanted to take a bath!!
I just love her bathroom!!
Suddenly, there was a knock at the door. Cindy was surprised, but after opening the door she realized she had forgotten her play-date with Mimitchi, she was mortified, but showed Mimitchi her new retro toy and everything turned out to be fine!!
After all that running around I fixed them a treat and Mimitchi was off to her home! Cindy had such a lovely time that she thanked me dearly for being my Tama
The hearts are so cute!!!
Stay tunned for more Cindy adventures, she is now 4 years old but she wont get married till she is full adult ^^
Hope you enjoyed ****