O...M... G! I made a gorgeous plush of the newest Tamagotchi character, Himespetchi! I used pipecleaners for her arms and legs so she can MOVE! I made it in one day and I haven't even told my mama about it yet.
Here's a pic: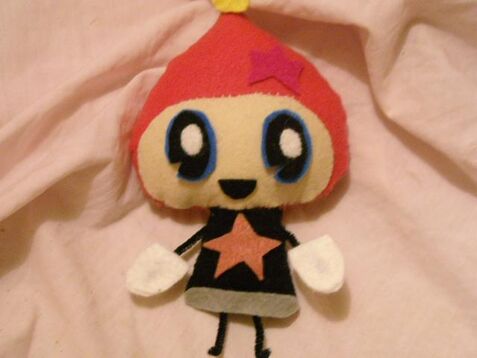 When she saw my Mametchi plush, it was love at first sight! ♥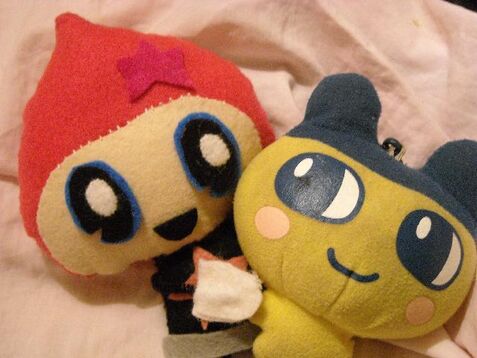 (Um... Mametchi's a little filthy. I'm a bit reluctant to put him in the washing machine for the second time. I can't bare to be away from him for an instant!)
Isn't that cute?
Now both Himespetchi and I are married to Mametchi. XD Lol, no, this plush is NOT for sale! MWAHAHAHAAAA!