Hey guys!
w000t w000000t! I got my tama-go's in the mail! This is the only next tamagotchi I've played with since the original p1 came out in the 90's! I've remained a collector of tamagotchis since the original came out, but I'm looking to raise one, once again!
So, I ordered FIVE tama-go's! They've been reduced to half price! WOAH! And they arrived today! I was hoping they'd be assorted characters, but they were all mametchis (which I don't mind though)
I'm about to open one and get started! I'm keeping the rest for my collection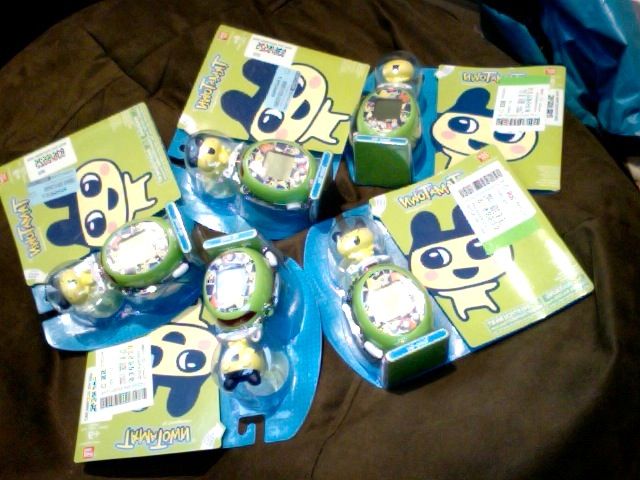 a photo!
Edited by graficks, 02 May 2012 - 11:36 AM.
Merged double post. You can edit a post up to 24 hours after the post is made :)