Okay, so I can't be bothered finding my old log, and while I'm in the joint log, I'm only logging the Music Star there, so this log is a fresh new start for my other three, which are my 2 Tama-Gos and my V2.
I hatched my V2 for the Mother's Day hatch today (It's Mother's Day here) and I got a little boy, who I named Kiku (first name to come to my head xD). Kiku later evolved into a Marutchi.
My Tama-Gos left their babies last night, the blue one a boy, the pink one a girl. I named the blue one Toris, and the pink one Helen. Toris is now a Mattaritchi, Helen a Hoshitchi.
PICTURE TIME!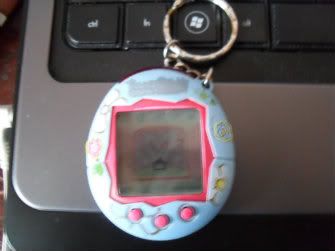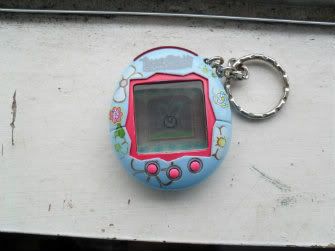 Left to right: Baby Kiku, baby sleeping Kiku, toddler Kiku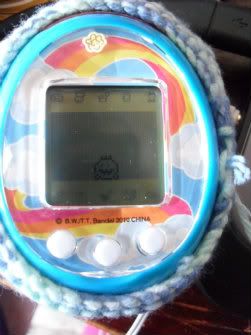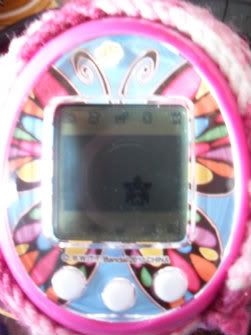 Left to right: Toris, Helen
Right, so that's pretty much it -
Hey, let us talk!
Yeah, what she said!
Okay, sorry, Helen, Toris. You guys can talk if you want! You too Kiku!
I'd rather not...
Come on Kiku, don't be shy!
Um, well...
Yeah, Kiku, don'tcha have anything to tell our readers?
Not really...
Why don't we just introduce ourselves, properly!
Sounds like a great idea! Hey TTers, I'm Toris the Mattaritchi! idk how good of an introduction this is.
Hey guys, I'm Helen the Hoshitchi! There's not really much to an introduction, yours is just fine Toris!
Okay, if it's that easy... Hello everyone, my name is Kiku, and I am a Marutchi. How's that?
Great!
Well, guys, I've let you talk, now I think I should get this underway, right?
Yeah, I guess...
Yeah, totally!
WTF?! Well, I'm not going to comment... byeeee!!!
~Teri,
Kiku,
Toris,
and Helen