KILL IT WITH FIRE! D:

Remember, Tamagotchi are alien invaders that crash-landed on Earth. Found and rescued by Professor Banzo and Mikachu.
Originally, many were far from cute and cuddly.

Pacifists protected them from annihilation, and eventually lobbied world governments to pass Tamagotchi protection laws.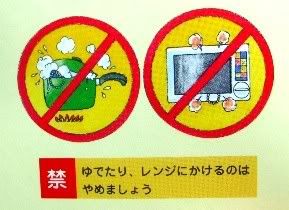 To tame them, it sometimes took harsh measures.

The ones who remain now are predominantly peaceful, cute & cuddly because of selective breeding managed by their human caretakers.