Hi!
I'm pretty new to tamatalk, but I recently got a Tamagotchi Music Star as an early birthday gift and the "Gotchi Music Charm" which, I can't seem to find the same one on youtube or google.
It's gold greenish and it has a metallic effect. Not too sure if it's rare, or something. >W< // Also I've been trying to use TamaTown, but too bad it isn't working D: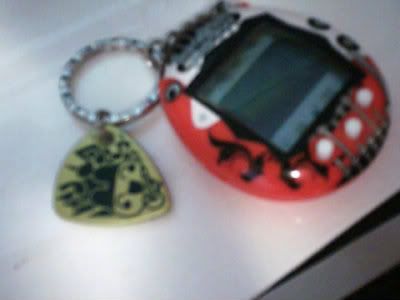 Edited by YAHISA, 12 July 2012 - 07:06 PM.