...and we're off to Spaceytchi's graduation!
He was somewhat nervous while we were on our way to the Matchmaker, but I assured him that the love of his life awaits him right there, and I was not mistaken.
A lovley Dazzlitchi is right there waiting for him!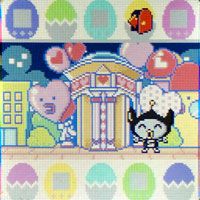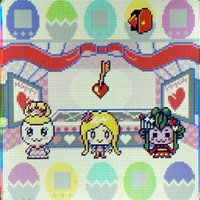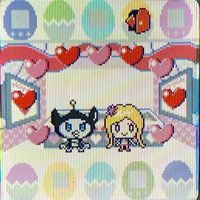 Soon enough, the show's producers and Uncle Kuro's management has reached a settlement, therefore allowing Dazzlitchi to give birth to a baby boy.
He evolved into the cute Tamatchi much later.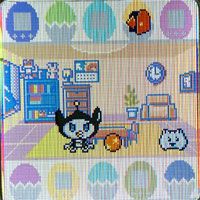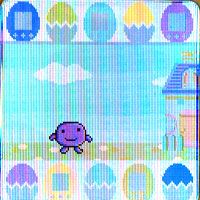 We had to allow Tamatchi a few care misses because in order to get Kuromametchi, he has to be the young oldie for the teen.
Honestly, this little guy kind of gave me the goosebumps at first, but he wasn't so bad.
(to be continued next post)