Did everyone had a great weekend? ;
)
We have a new subscriber --- let's give a warm welcome to Amat Gotchi! Thanks for tuning in!
Eventually, Kuro's hard work has paid off --- because we just welcomed our first Royal Guest in the House!
Welcome our Royal Highness, Princess Tamako!
She seemed to appear pleased with how the House was decorated, in fact she loved the 15th Anniversary theme.
According to her, it fits her Royal tastes!
Remember how
Uwasatchi mentioned before
that Princess Tamako cooks really well? It's not a gossip, it's actually true!
We have invited a few neighbours to sample Her Highness' cuisines, and they all gave a unanimous thumbs-up.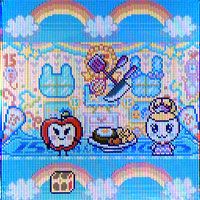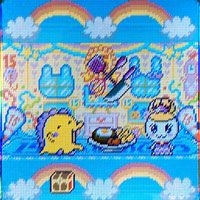 Seeing Her Highness looking tired after all the cooking, I suggested we go shopping to unwind.
She laid her eyes on a fairy headdress.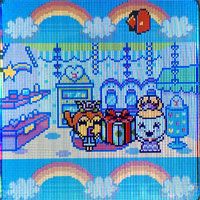 Isn't it exquisite?
A few minutes later, the door bell rang. Oh, it's our neighbour Kuromametchi! And he's got something for her!
He handed over his present after a brief courtesy, turned red and left immediately afterwards.
Upon opening the gift, an inflatable heart went up in the air and hovered above the living room!
It looks like our Kuro fancies the Royal Highness.
Meanwhile, on the other side of the fence, we see Kuro making his way towards the Donut Shop.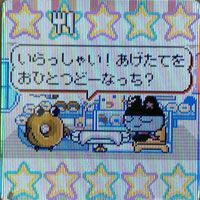 After eating a chocolate doughnut, he was presented with a bonus coupon that if he gets three circles, he gets to eat a doughnut for free!
Apaprently, today isn't his lucky day.
Don't fret, Kuro! Let's try again tomorrow!
Edited by ichiro.malfoy, 16 September 2012 - 09:51 PM.