Time for another new episode!Allow me to take this opportunity to say thanks to icewolf113 for the heart-warming feedback! Cheers!
Remember when we unlocked the Mamemame Lab on our 10th generation? Along with it came the rainbow icon background! Sorry if I forgot to mention it earlier!
While waiting for Oyajitchi's graduation, he played a few games with the neighbour.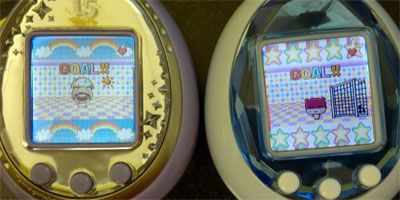 He had so much fun that he gave the young one a parting present.
Kiraratchi was so happy to get his first remote-controlled car!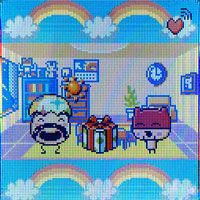 As a token of gratitude, he sneaked out of his iD house and slipped Oyajitchi's final happy symbol underneath his door. And soon enough...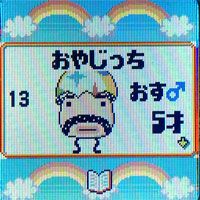 He picked Watawatatchi from the Matchmaker's list.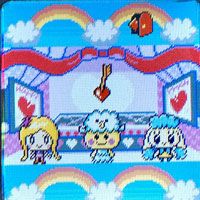 A baby girl was born and Oyajitchi has left his little girl with me, knowing that she'll grow up to be a fine creature.
She had a surprisingly large fascination with the Eco-Chopsticks. I told her that I'll let her use it once she grows up.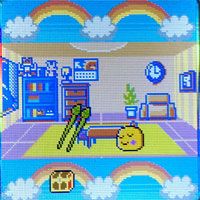 I notified the neighbour about the newborn baby, and he did not waste any time and dropped by the house and assisted me in babysitting her.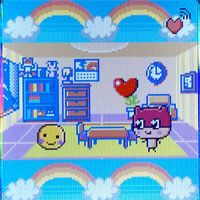 Let's hope she grows up happily, knowing that she has a new playmate who lives just next door!
As for Kiraratchi, how's he doing so far? He just became an adult! Find out who he is soon!