Sorry! I forgot to take pictures of Charles in his toddler form!
He just evovled so quickly. He turned into a Kutchitamachi. 
Now as you can see, he is a Kikithci
I'm probably going to get Mametchi or Shimashimatchi<3.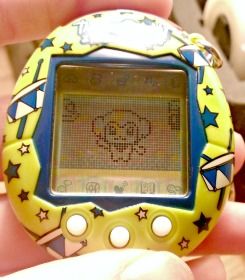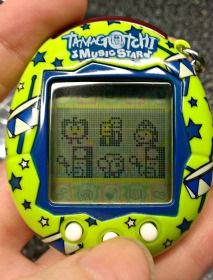 I named his band "Gods". Not sure why, but I did.
He's the only guy in the band. Surrounded by the ladies.
Oh yeah.
Current stats (I plan to get them all to 300 by tonight)
Tone - 229
Rhythm - 228
Original - 230