Yeah so this is like my 4th log I've had so far. boo.
No pictures of my TMGC, yet. So this will be a text log along with some doodles I'll pop up.
So I started up my V4.5 this morning(in case you're wondering, it looks like
this
) and accidentally selected Reset instead of Download. *sigh* After getting the time and stuff done the egg hatched to a baby boy. I named him Dippy, hehe.
Played some games with him and such, evolved to Kuchitamatchi.
I'm gonna try and aim for either Uramametchi, Hikotchi, Daiyatchi, or Crackertchi.
And I shall leave you all with a .gif.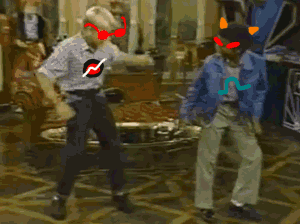 This log may have sudden stops, weird pictures/videos, and random talk. But don't worry, cause that's how it's going to be.