So, I finally got my first Tamagotchi today (well first since 1999, i used to have two p1s and an angel really wish I knew what happened to them). When the mail carrier came she got to the house next to mine, put mail in the box, backed up and did a u-turn before coming to my mail box. I freaked out, we haven't had mail for 3 days so I was worried. Then she came back, Phew, and my v2 had arrived. YAY!!!! So I brought the package in and opened it. I was not to happy with the packaging job, it came in an unpadded envelope and wrapped in 2 sheets of newspaper. Inside the newspaper it was in a nice little velvet bag.
The package job.
And here it is.
So then I decided to turn it on, changed the settings and waited for my egg to hatch.
Waiting patiently for the egg to hatch.... and more waiting.... I hate waiting.
And soon a little boy was born. I named him Zen.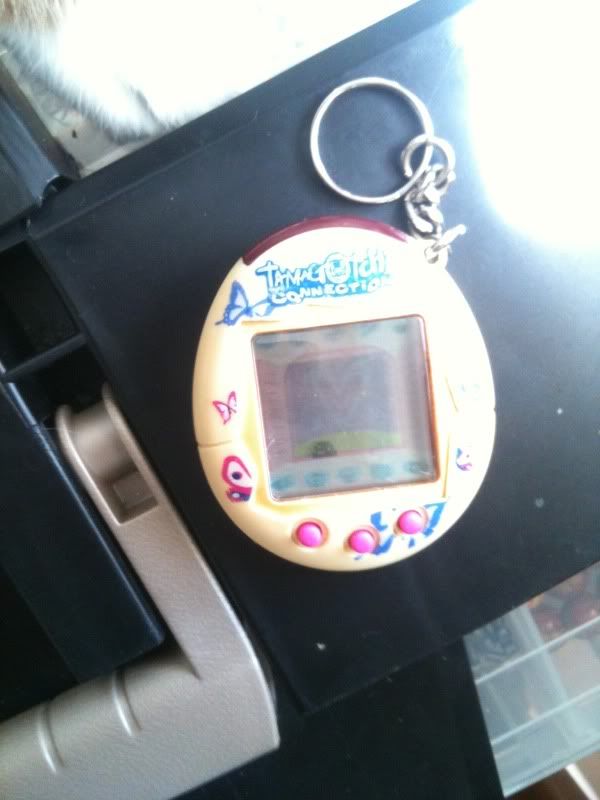 Isn't he cute?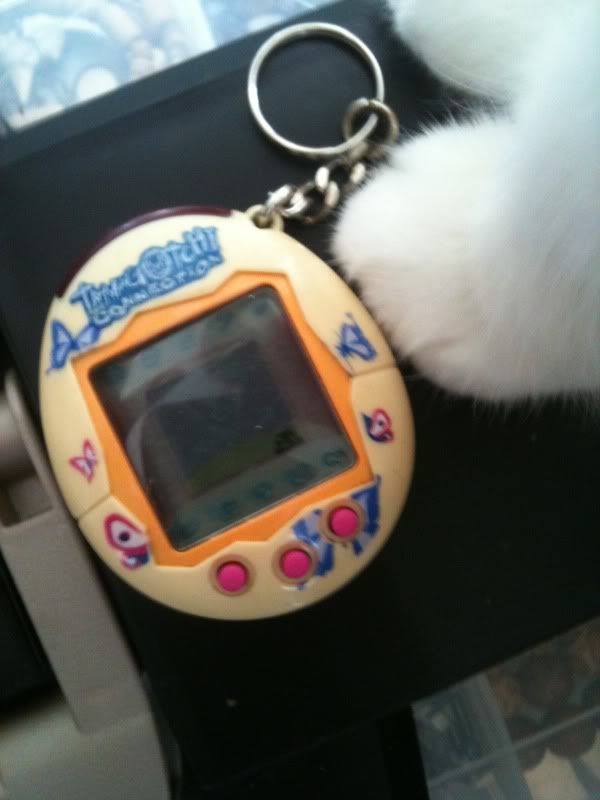 Jealous kitty sibling is trying to step on top of little Zen.
Shortly after taking pictures I realized the sound wasn't working, so I made sure the sound was on, it was. Still not working, I really do not want to have to take the whole thing apart. At least I know how to solder if it comes down to that. I will post more photos as little zen progresses.
Edited by icewolf113, 08 September 2012 - 10:35 PM.