Where I keep tracks of my Tamagotchis and pictures everyday of their natural lives. In this post, I will be keep track of my Tamagotchi's and their growth. The the growth is purposely for any wrong points in growing a Tamagotchi or for a new tamagotchi - something could be discovered. I will merge this post into 2 because I dont really wanna have a post where I keep track of my TMGC's and the post of the day. Sorry for the double - post.
Tamagotchi's Currently Running -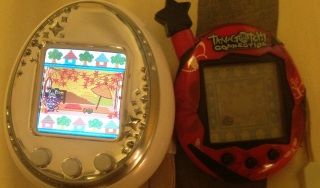 Edited by TamaTamatchi, 15 September 2012 - 12:19 PM.