Tamagotchi's Name:
Sugar
Tamagotchi's Age:
3 yrs
Date of Birth:
9/18/2012
Date of Passing:
9/22/2012
What Generation?
2nd
Other Information?
Sugar was born to a teenage mom, She also has a sister, Spice, who has currently out lived her.
Your Comments:
Sugar, I am sorry that you were sickly, you always seemed to be getting sick no matter what I did to help you.
You were a good little girl, even if you left so young. Your sister and I will miss you dearly.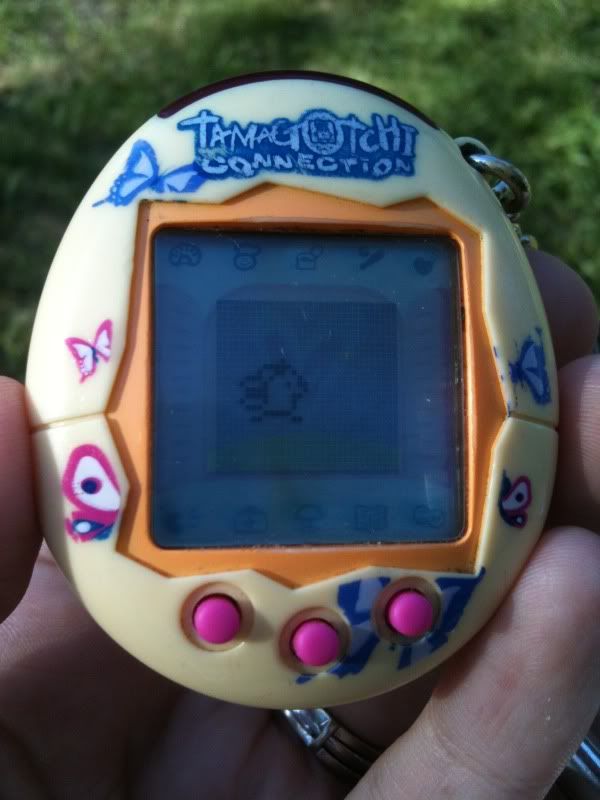 The last photo of Sugar. May you rest in peace.