Hello! I had started a thread about this before but I had also included other things on that thread that weren't related to the game, so I decided I'd make an entire post for it.
For the past year, I've been working on a game called The Next Big Thing. In a nutshell - Think of the game
LittleBigPlanet
but you're playing as Kuchipatchi.
I've used a powerful tool called Game Maker to program the entire game so far.
The point of the game is simple. You collect score bubbles around each level in the story mode to add to your score bubble collection, and as soon as you get enough, you can start making your own levels. You can use this score - sponge - to craft different objects such as platforms or enemies. Basically, you use the sponge as currency in-game to unlock different things to put in your own levels.
The game's story is pretty simple too.
An evil wizard named DoubleFace has been experimenting and has found a way to turn anything he chooses black and white -- zombified. His test subjects have been chosen to go out to the city (unnamed) and begin turning everything in sight to black and white. Your goal is to explore the areas in the city that aren't boring yet, and collect as much sponge as possible to start making your own creations and bring back the excitement and color in the world - and defeat DoubleFace with it.
Here's a few screenshots, but they're very early: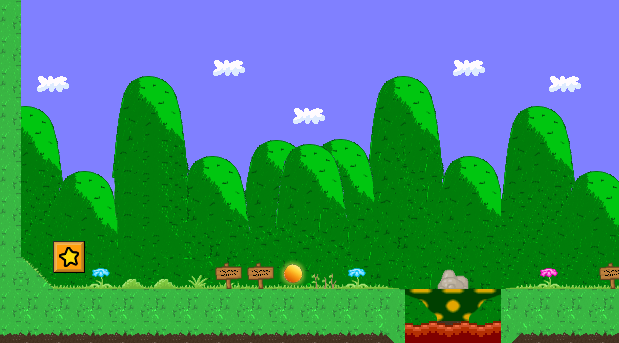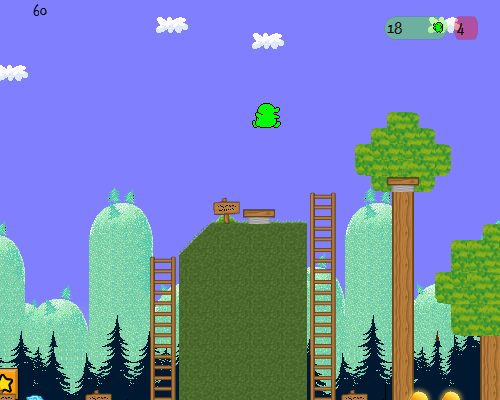 You can play a beta (early) version of the game
(link removed - site rules)
The website for the game is
(link removed - site rules)
Just for the heck of it:
(link removed - site rules)
I'll also put development logs here, and info on what I've been working on for it, if anyone's interested.
-HellFire
Edited by TamaMum, 27 October 2012 - 12:31 PM.
site rules - personal links / site links removed