Okay, hi. I'm sure at least one of you reading this knows who I am.
If not...
I'm the (in)"famous" Blue, and you might recall I have another log somewhere, "kuchipatchi.is.blue's Log of Random Tamaness". (I'm not good at titles ok)
Why "The 4 Generation Experiment"?
Wellll...
If you do read my other log, you should see my explaining that I wanted to try a different style of logging in recent posts. Normally, I do write Tamagotchi conversations, but all of my ideas have been vacuumed up by 20 pages of conversations for almost a year.
I needed a small break.
In comes the "4 Generations" part...
I've decided that for 4 generations on my 15th Anniversary iD L, I would take a break from conversations and do only the photos thing. And...since I don't want to clutter up my other log, I'm posting stuff here.
Enough rambling. Let's get to the pictures.
~~
Alright, so currently I have Robbie, a Young Oyajitchi. However, since I am
super lazy,
I'll be posting photos of his dad's marriage here.
Upon arriving at the matchmaker's, he was greeted by Watawatatchi, Meloditchi, and Madonnatchi.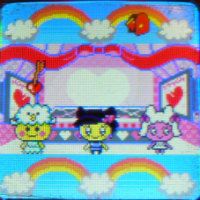 Bob (Robbie's dad) was mesmerized by each girl as they chatted with him and introduced themselves. One stood out more than the others, though: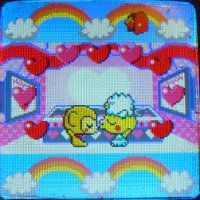 Watawatatchi was the lucky girl! (Have you noticed that from the side, she looks like Mametchi? O.o)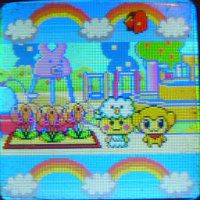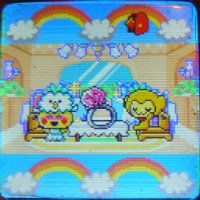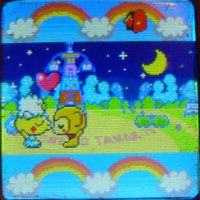 They spent the day strolling in the park, having a bite to eat at the restaurant, and ending their day with stargazing!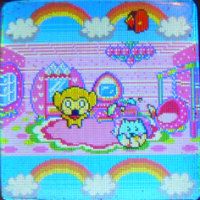 Bob came home with an egg, and Robbie exploded out of it, eager to meet his daddy!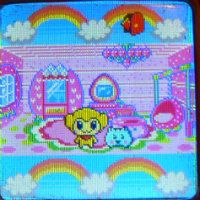 They spent some time together before Bob left for his new house.
Thanks for stopping by!