This log is all about my

yellow

P's!
Yellow = my favorite color.
Right now I have an adult, he is a boy, and he is a cute

Knightchi

(AKA Naitotchi)
His favorite item is the clapperboard! When you use it, he stars in his own movie and you get to watch it. Here he is about to impale that pesky Kunoitchi.
Notice that Knightchi is wearing a cat hat because I love cats, and the weird star suit because it is his favorite suit.
He has a Tama Pet! Her name is Furilabutchi and she is the pink thing in the top left corner of this pic.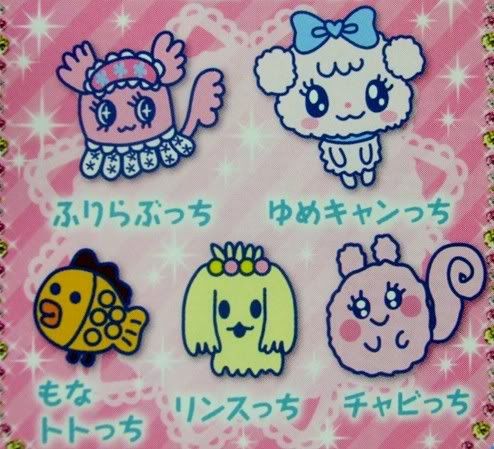 He has three of his puzzle pieces! He is also dating a lovely Warutsutchi. I plan on making them marry after I get all four of Knightchi's puzzle pieces. I like how it plays KiraKira Dream when you get a piece, but I prefer Happy Happy Harmony.
See you next post!