I got Maisutatchi from connecting my ID LE to my Tama-P around 32 times, I thought it wouldnt work but it did. Sadly I cannot find anywhere that says what his happy items are. I usually go off this List but he is not in it. Could anyone help me?
Nevermind! Figured them out. I'll leave this up incase anyone else is trying to figure it out as well.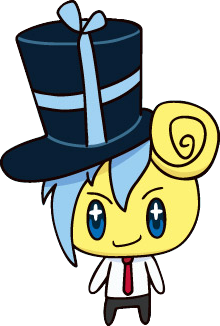 item 1: Tux (got it)
item 2: Cane (got it)
item 3: Eclair (got it)
Edited by Dizzie, 25 December 2012 - 07:19 PM.