My favorite Tamagotchi is this one, I could not get good shot of mine but this is a exact match. lol including the baby i started out with.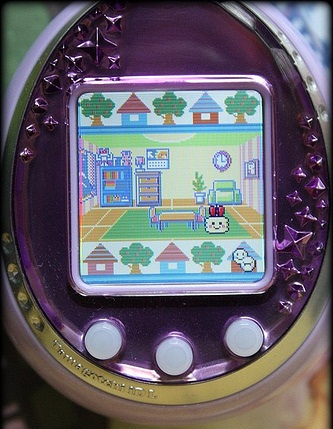 I just received it for Christmas. so only had it for a little while
So far my favorite features are well I'd say, the color screen, the back-light and the gardening.
This was taken by my pc cam which you can probably tell is not good.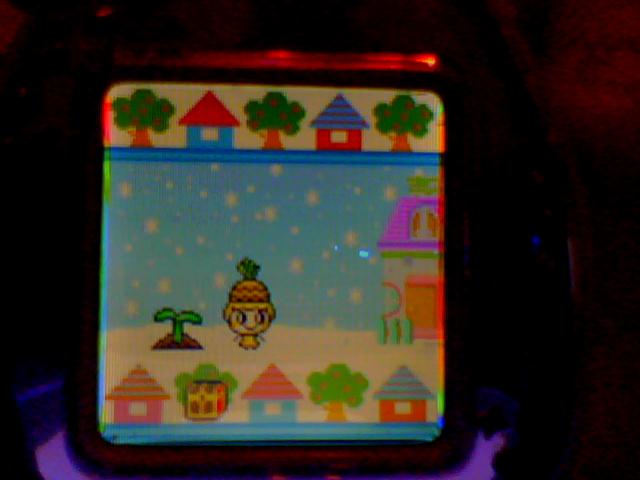 I'm a major Tama fan. I now can say I have them all at least one of each. From the first gen version Tama to the Tama go in english I ended my collection with a
Japanese id L.

It has been a tradition with my mom to get one or so Tama's every Christmas. This is the one I wanted to end my collection with when I saw it while back. So far with this Tama, I love the color feature you can play with it in the dark! That was always my issue with the older ones. I did solve that problem temporally by putting a book light clipped to the top of the Tama's, seemed to work pretty well. I love all the features of the Tama's as they went up in generations and even though this Tama is in Japanese, this is the best out of them all. Love the planting and you actually need to clean the house or it goes brown lol wow neat. The color and the back-light was a genius idea love it so much. I will say the older Tama's did have cool features. Each one had one or so special features from working to even raising 3 yes 3 Tama's in one device at the same time! Some had music features or even just raising the Tama's the way you saw fit. My favorite Tama in the older generation was the family Tama device which was really fun and a challenge, though it was really cool. Now I will stick to the Tama Id L this one is the most amazing one. I'm happy to finally end my collection with this one. I wanted just one more Tama to end it and it needed to be special well I got to say this is special.

This is my Tama she is teen and the living room is remodeled right now.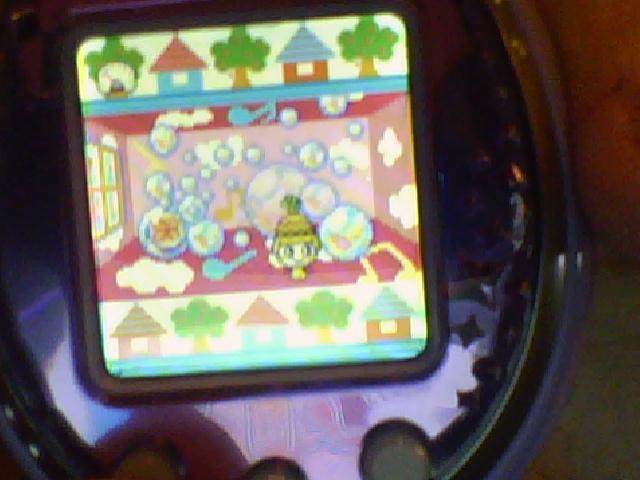 Thanks to anyone who reads my post and reply's I actually didn't know there was a forum for this wow, hmm now I must find one for a furby ok im going off topic now
If someone actually wants a pic of all my Tama's i can surely try but for now I'm just happy to see there's Tama fans out there i was not alone. Thanks