This topic is locked
---
Posted 29 December 2012 - 12:35 PM ( #2 )
I slept in today so my tama got sick!!
This always happens!!! I feel bad for it.
I had to feed it medicine 2 times!!ANYWAYS it has 35 stress and it's really hard to type and play at the same time!!I don't have any plans for it but i want a Mimitchi
or a Flowertchi
it already has it's band and I if I get a Mimitchi I want to get married to a kuchipatchi
a flowertchi should get married to a mametchi
.Maybe it could marry a band member?!after all the stats are 999 I want it to practice.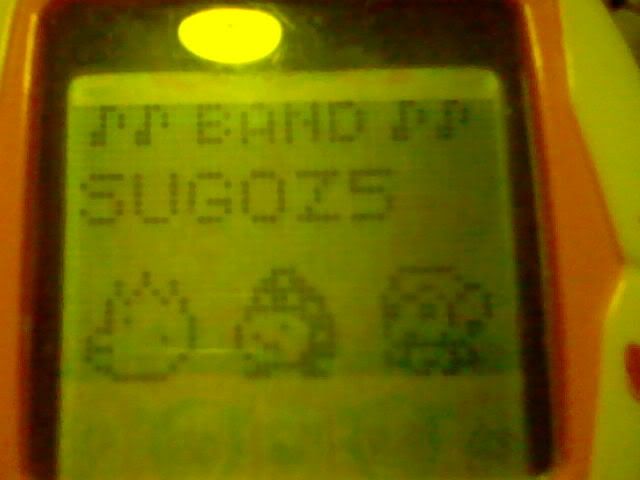 ---
Posted 01 January 2013 - 08:30 PM ( #3 )
Sorry i'm on a trip and i am super bussy . no log until a while! REALLY SORRY!!

---
Posted 19 September 2013 - 03:17 PM ( #4 )
i was back long ago
  sorry! i'll be posting
for sure but i'll have to start over
  it died
---
---
---
Also tagged with one or more of these keywords: no comments, photo bucket, tamagotchi v6, log
COMMENTS OK

Tamagotchi General

→

The Library

→

Tamagotchi Logs

→


Started by QueenRita ,

07 May 2018

comments ok

,

tamagotchi log

,

log

and 1 more...

NO COMMENTS

Tamagotchi General

→

The Library

→

Tamagotchi Logs

→


Started by Tamago_luckycat02 ,

11 Apr 2018

log

,

keeping track

and 1 more...



Fun Stuff

→

Fan Fiction

→


Started by toxic_Makiko ,

23 Dec 2017

tamagotchi fanfiction

and 3 more...

NO COMMENTS

Tamagotchi General

→

The Library

→

Tamagotchi Logs

→


Started by Hapihapitchi ,

12 Dec 2017

no comments

,

tamagotchi log

,

log

Hot

42 replies
1,789 views

NO COMMENTS

Tamagotchi General

→

The Library

→

Tamagotchi Logs

→


Started by Mariahtchi ,

26 Oct 2017

no comments

,

tamagotchi log