hello hello, tamatalkers! after reading some other logs i thought it would be fun to try it myself with my v4s, v3s and my soon to arrive tama-go. :33
first, a little intro. i started collecting tamas when v2 hit, thanks to my sister getting me into it. i lost my first v3 due to an accident at the local pool. :< (dang you water!)
heres a pic of my cuurent tama collection (sorry for bad ipod quality!):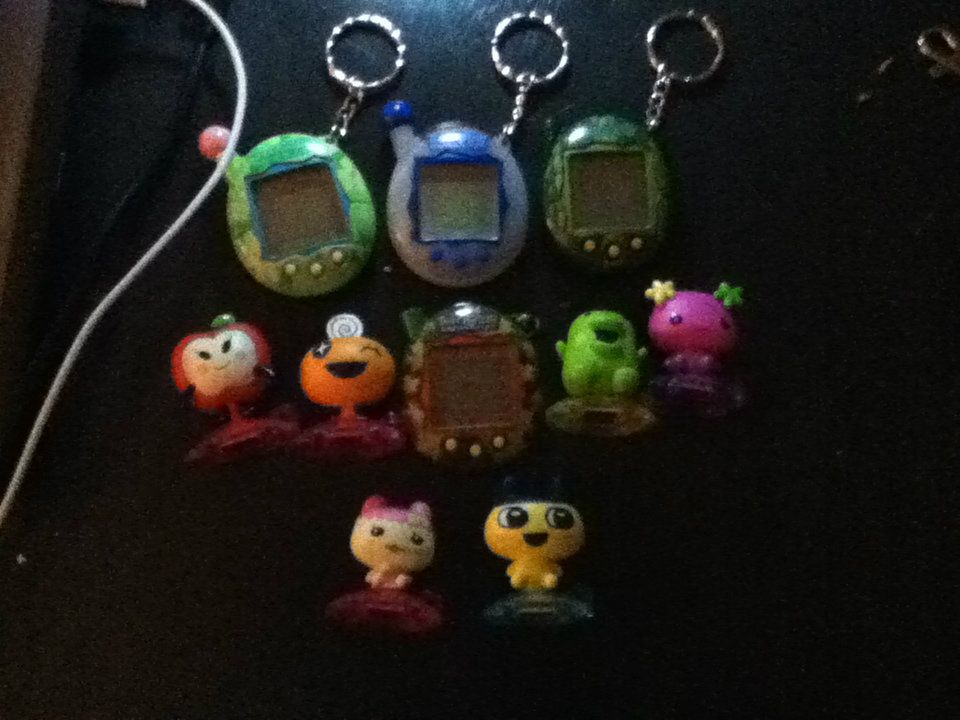 yep, its small, but hey. i had my v4.5 running already (pictured in the middle) and its on its second gen. meet jade the kuchitamatchi!
again, bad quality. going to start up my v4s tomorrow, so check back soon!