Hello,
This is the first entry of my log, so don't expect much! Just kidding
Anyways.... I started my Tama-Go yesterday (1/22/13) and it hatched into a baby girl! She is soooooo cute. I named her Abby even though there isn't a naming feature on this version, which I think is dumb
So i connected my figures which are ichigotchi sebiretchi and memetchi we played candies trampoline and cradles a bunch! Then we went to the regular arcade and played long jumper and shoot the bug. Abby pooed a few time and i cleaned it up. About an hour into our time together she evolved into Hoshitchi! We then went to the park a bunch we played with Chamametchi and Kutchipatchi and Woolitchi (to name a few) finally we got to play with Gozarutchi which was really fun! we hung out for a while longer playing games and such then at 8 she went to bed.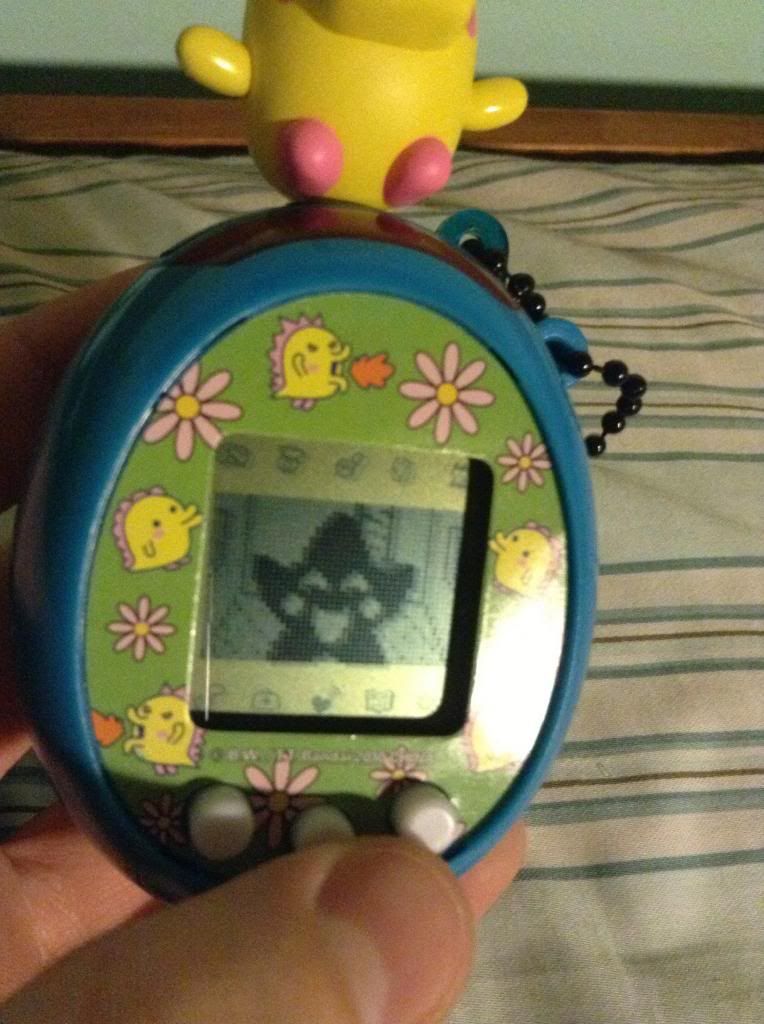 Sorry about the size of the pics
STATS: Abby
1 year old 17 pounds 1st generation
Friendship: four <3, Training: 2 bars, Money: 9300 gp
Enjoy
~GO-GOZARUTCHI1