I've added a new Tama to my collection recently. It's a white and green Lucky Four Leaf Clover Tama v3. Completely adore the shell! Beautiful! I wanted to share with someone, and so I figured TamaTalk would be a great place to start. Here it is...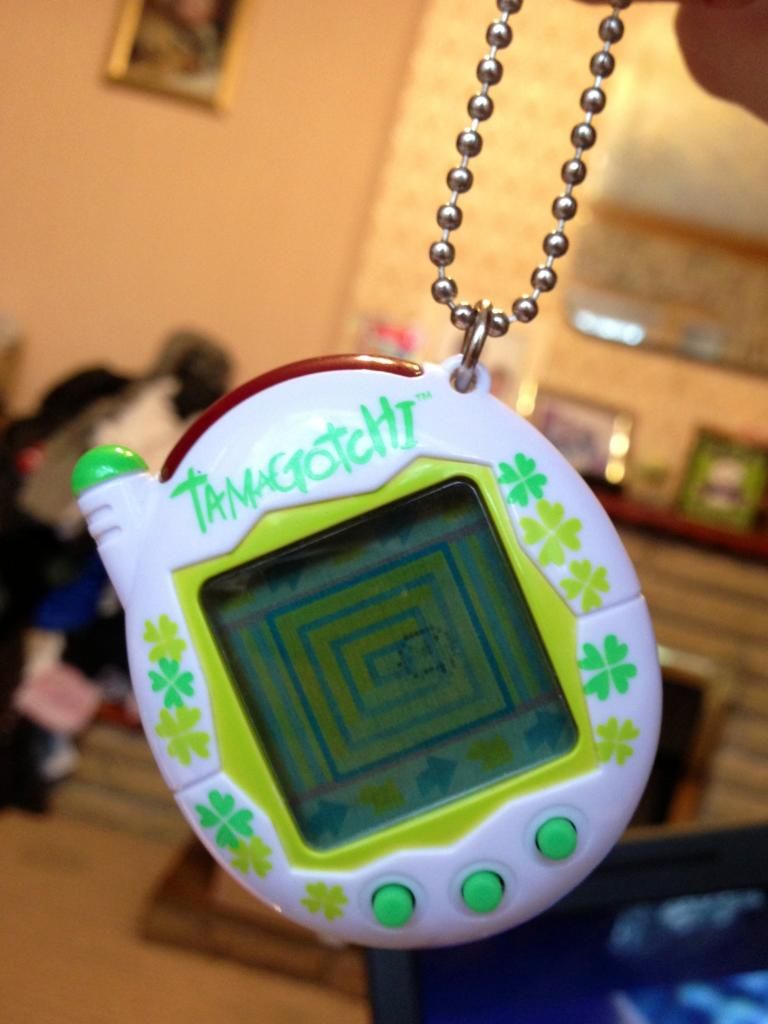 Completely adore it! The first gen. was a boy, called him Flynn. Sticking with the "Luck of the Irish" theme, I'm keeping to Irish names only - Flynn has the Gaelic meaning of "son of the ruddy man" or "fiery red hair". I just liked the name, really.
I'm currently at university, and so I don't have much time for Tamas, so I doubt I'll advance very far with him any time soon. I'll keep updated with a status every now and then (if I remember, and if he's not on pause).

So, yes. This is my new favourite! Not only is the v3 my favourite, I particularly adore this shell. What's your favourite Tama shell? Or does the shell not matter to you - it's what's inside that counts? Share pictures and opinions!