its time for pretty cure daily news :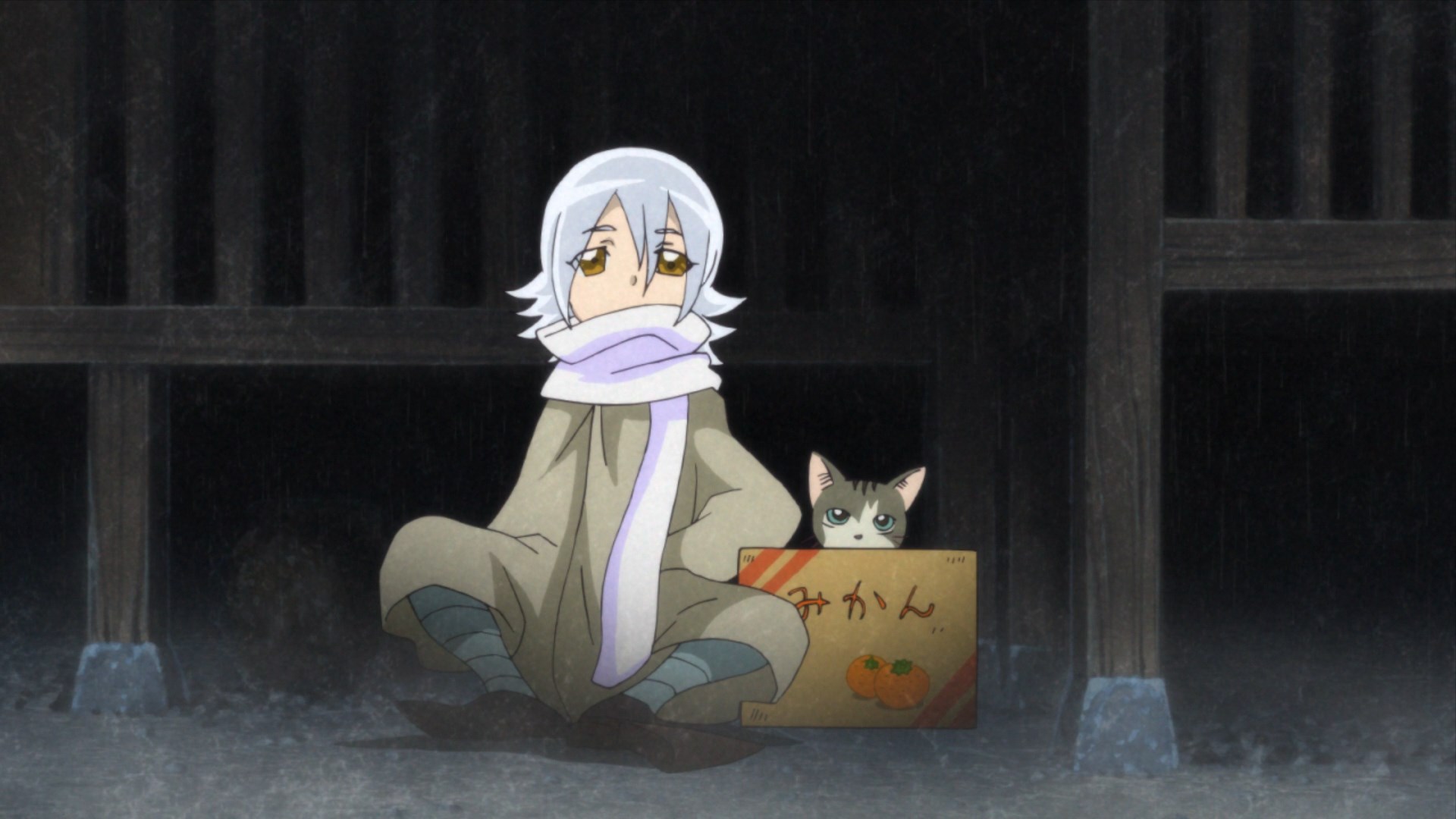 here are some pics of precures ppl with cats.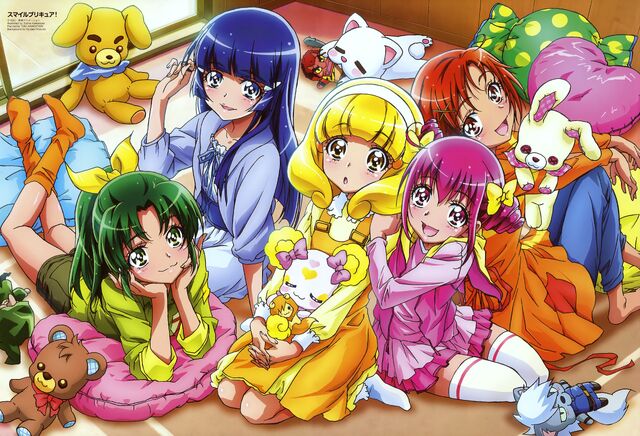 this weeks winner of best precure pic.
so if you would like to enter, plz put your pic link on my profile comment.ty
this weeks pretty cure video winner

thank you elizascarlett for making the video.
this weeks pretty cure episode:
'futari wa pretty cure episode 45'.

thank you 123prettycureable for uploading the video.
or watch it in non english on gogoanime.com .

hope you all are ready for doki doki precure! it comes out feb 3!.
and this week precure is cure heart :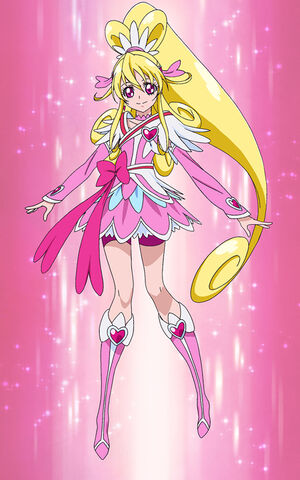 cure heart.
and this weeks fairy/pet is :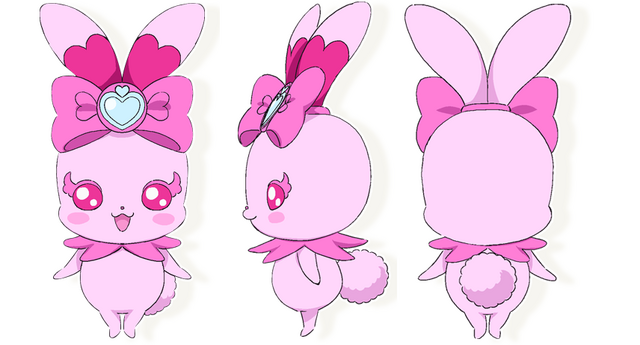 Sharuru!.

this weeks best precure (and family and friends)outfit goes to: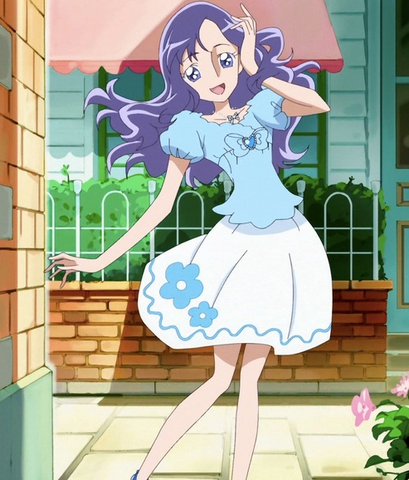 Kurumi Momoka!.
dont forget ppl! you can make your own outfits and could be next weeks winner! just go to my profile and post you pick on my comments page!.
this weeks precure story:

hibiki: its raining cats and dogs today!
kanade: lol
hibiki: whats so funny?
kanade: its funny cause you said its raining cats and dogs and its not.
hibiki: but it really is!
kanade: ok ok!
*after school*
kanade: well its time to go home now.
hibiki: lets go!
* both walk out door*
kanade : its not raining cats and dogs.
hibiki: maybe not dogs bu....
*hummy falls from sky on to kanade*
kanade: AHHHHHH!!!!
hibiki: i told ya so....
*kanade cuts hibiki off*
kanade : i know i know!!!
*hummy and hibiki giggle*
kanade: so you two were in this together?!
hibiki : maaaaybeee...
*hibiki and hummy run*
* kanade runs after them*
kanade: i am going to get you two!!!!
*all of them start giggling and running.
THE END

thats all for precure news( i have to go to bed) but if you have a story , or any of the above headlines you would like to enter in, plz post it to my comment page! you will get full credit. see ya next friday! dont for get to enter if you have any drawlings, videos, storys, ect. ty for comments! and you can also comment here on this topic. i will open a new topic every week with a number like the ''1'' there now to mark how many weeks i have been doing this and so ppl dont can confuzzeld on witch week its is. ty for reading and comments! check out my profile! bye bye!and good night to you all! ps: i will make it A LOT longer next week with your guyziz help!
Edited by tamagirl1017, 01 February 2013 - 03:03 AM.