Milo had his 60th birthday today!!! Can you believe he's been around so long? That's over half a century! I've really enjoyed keeping him, he's become like any non-pixelated pet to me.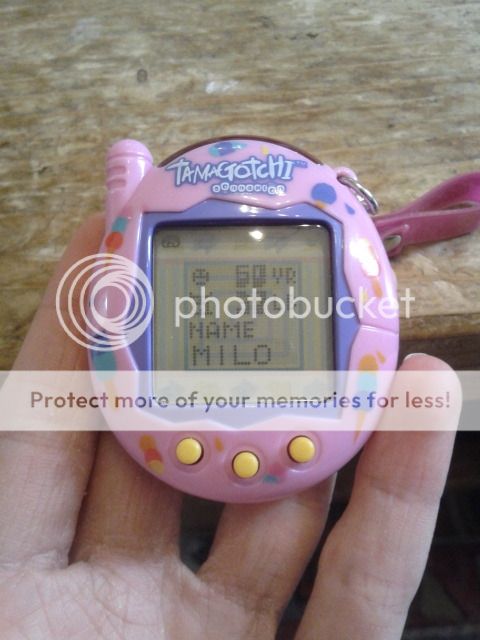 To celebrate, Milo thought it was time to try something new. I brought him a case of makeup and somehow persuaded him to put it on by saying that's what all big-boy tamas wear. Milo spent a while in front of the mirror fussing about his appearance until I thought the anticipation would become too much.
Then he sidled off the screen and I had a hard time coaxing him into coming back.
At long last he began to slide right up close to the screen and infuriatingly slowly I saw his wisp of hair appearing.
His eyes suddenly appeared peeping out at me... Complete with false eyelashes! But I ruined it by bursting into laughter and I think Milo realised how ridiculous he looked because he vanished just as quickly and refused to reappear until his face was completely clear.