Hi! *waves*
Soooo, I'm slynnski, and this is my Tama Spawn (that's what I like to call them 
) Laura: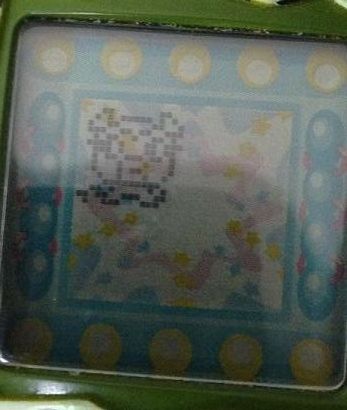 She's a Generation One Urazukyutchi that is five years old! Her stats:
Training: 9/9
Funny: 75
Beauty: 44
Spiritual: 58
Points: 14410
Laura: Nobody cares about stats!!
Me: Yes they do! Well...at least I do. 
Laura: *rolls eyes*
Anyways! I just ordered a new Tama Spawn off of Amazon because two Tamas is better than one. It should be coming within a week or so, so once it I arrives he/she will be joining this log of madness as well! Muahahaha!
Laura: 
Oh yeah, and Laura is a Connection v4.5. The new Tama is also a Connection v4.5.
Me: So! What did we do today, Laura??
Laura: Uh...you worked. Like the dull human that you are.
Me: Laura!! Bad Tama Spawn! You can't be mean to your human, I take care of you!!
Laura: Tsch... 
Heh, she can be a little feisty sometimes. Oh well! But yes, I did have to work today. On a Saturday. It was so slow. I was bored to tears. Of course, that meant I got to spend some quality time with Laura, but there's only so much I can do with an independent adult Tama.
Laura: Oh shush it, you had fun and you know it. You got to go all googely-eyed at Sean whenever he walked by and gave you attention. 
Me: *coughs* That's enough, Laura! 
Yeah, there's a guy I work with named Sean that I really like. Trust me, you will be hearing a lot about him in my log. 
Ummmm, and in case you didn't notice, my log is going to be like a conversation/diary type log. A lot of it will be about my day-to-day life with the activities and growth of my Tama Spawns mixed in.
Well, I will leave it at that for my first post. Besides...I'm hungry. 
Laura: What else is new...you're always hungry.
Me: No I'm not!!
Laura: Tell that to the weight you have gained in the past few months! 
Me: 
Talk to you later, folks!