KATSU AND MASAO LOVE MUSIC
Hey guys, Katsu went to tamatown, Masao went to my field trip with me, and Tenshi evolved!
MASAO (V4)
Masao woke up at 9:00 bright and early today.
He had his morning cereal and orange and then brushed his teeth.
I'm hungry now.
Shh, I'm narrating. Anyway, I put him in my friend's bag around noon because I was going to ride on a water ride, and I didn't want him to get wet.
Why can't I play in a pool? I wanna have fun.
You can't, Masao.
I know
He got bored and hungry, so he started crying. An hour after I put him away, I took him out of my friend's bag and praised him so he was happy again. I also fed him.
On the bus ride home, he went to a few sessions of school. He got mail-in total, one was from the robber, who took 400 points, two was from the king- money, around 600 points I think, and a shovel. He also got several stars.
I just saw him brushing his teeth and bathing now, but I couldn't get a picture. The next time I see him brushing his teeth, I'll get a pic of him!
I also let Masao play the first CD on his new stereo.
I love music!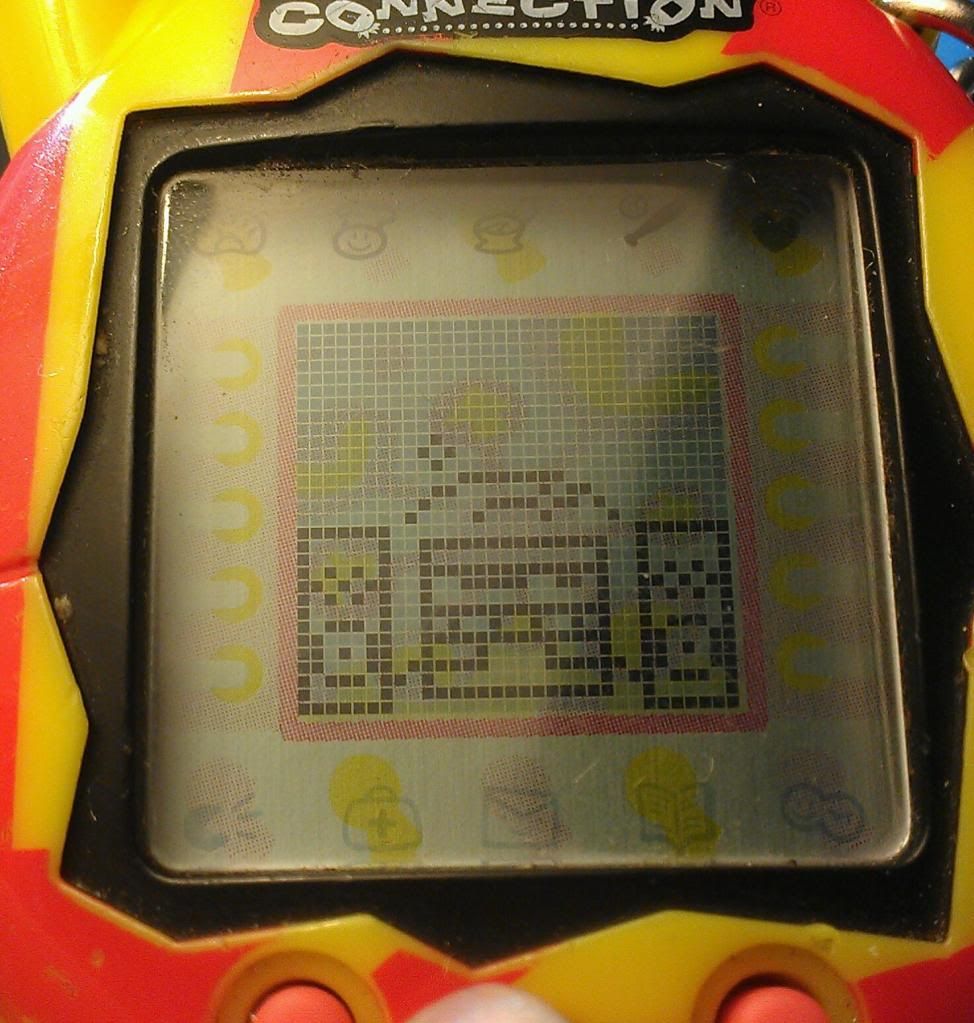 Masao inserting Disc 1 in his stereo
KATSU (V4.5)
He didn't get mail so far, I still don't know why he won't go to work.
I think I just haven't gone to school enough. I wanna go to work!!
Alright, stop wining, I promise I'll let you go to school more often. Maybe you're just not old enough, Kat.
Whatever, I hope so.
Anyway, I took him to Tamatown today!
It was so much fun!
First, he went to the arcade to play a few games, then we went to the movies. After, we went to the food court where we made pizzas and got a soda.
Next, we went to the travel agency to look at all the plane tickets-
I wanna go to New York so bad!
I do, too. We went to Katsu's school and he played a word search.
Finally, he went to the shopping center where he found a gold record and had enough money from the arcade center to buy a guitar!
I love my guitar so much!
Yea, he even got to play his guitar!
Here are some pics of Katsu recently: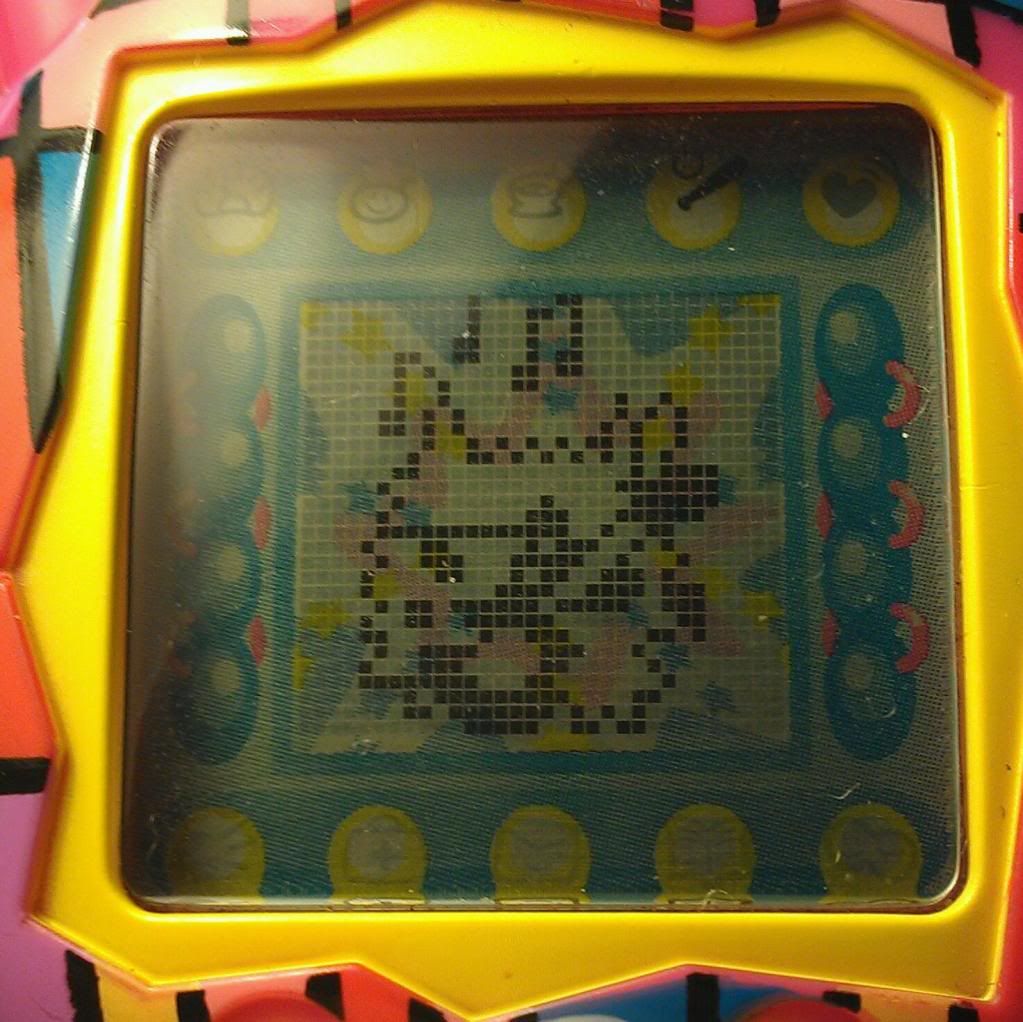 Katsu rocking out on his guitar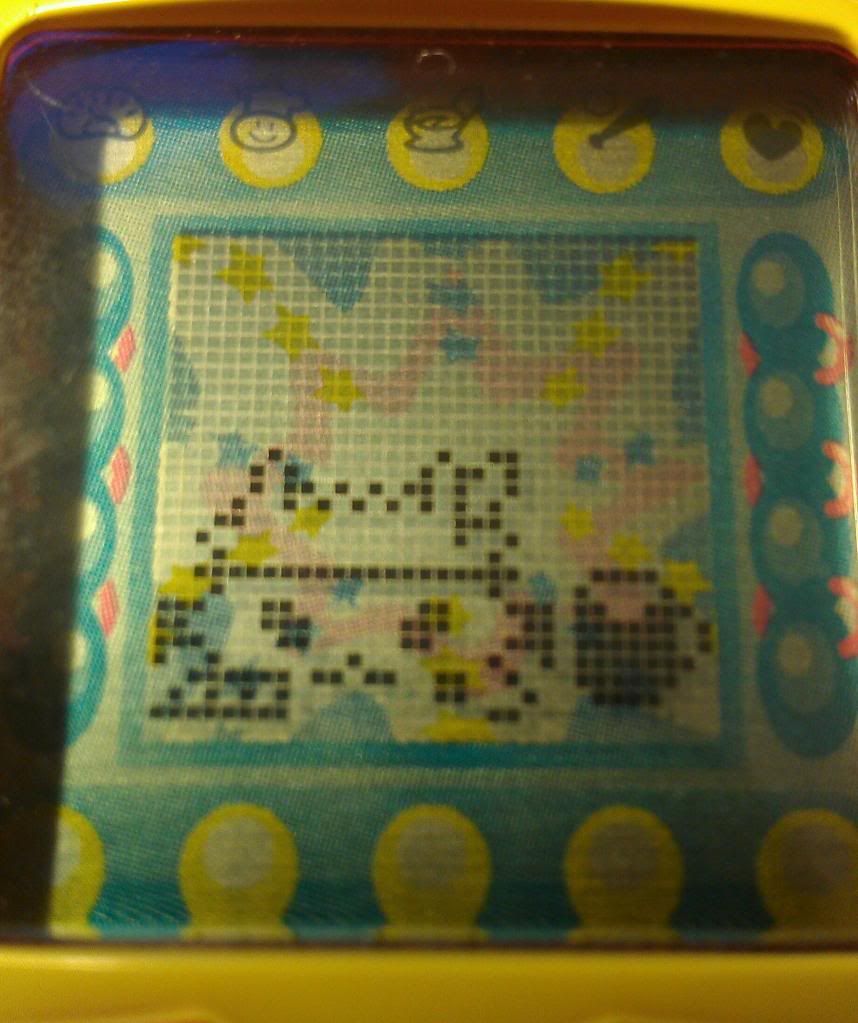 Brushing his teeth-what a good boy!
Katsu also turned 4, he's so old, I remember when he was just a little baby.
Mom, you're embarrassing me...
TENSHI (ANGELGOTCHI)
Tenshi evolved!
Yayy! I'm not a stupid toddler anymore! I'm a teen!
Yea! I'm really proud, Tenshi.
Thanks
Here's Tenshi in his new form now.
Yay! Tenshi, I told you that you'd evolve! Look at you now
Yea, nice job, Tenshi.
Thanks so much guys.
That's all for now. Thanks for reading!
Byeee
Bye-bye everyone
Goodbye
-Lauren
Edited by tinkeepie11, 05 June 2013 - 05:29 PM.