Hello everyone! I am Tinkalila, and welcome to my Tamagotchi Log.
This is my 2nd Tamagotchi Log. I wanted a fresh start, so here we are! > Click here to visit my old tamagotchi log! <
I'd really appreciate it if you gave my log a 5 star rating, liked any of my posts here, or followed this topic. It means a lot to me!
Here's my collection picture: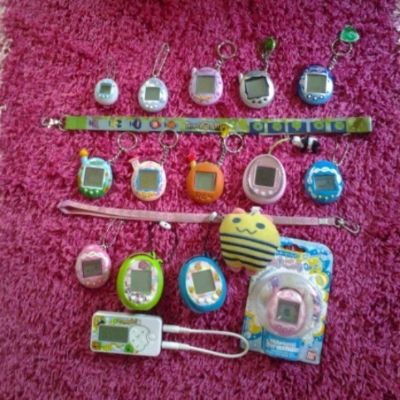 My current collection includes: V3, V3 (Another), V4, V4.5, V5 (Familitchi), V6 (Music Star), V7 (Tama Go), V7 (Tama Go) (Another), iD L, Angelgotchi, Tamagotchi Nano, Tamagotchi Music Fever, Uratama, Osutchi, and Mesutchi.
For more of my tamagotchi pictures, please visit my photobucket page for tamas: photobucket.com/tinkatama
That's all for now, please check my next post, where the logging really begins! You can expect frequent updates, pictures, and conversations with my tamas! See you soon!
Edited by Tinkalila, 17 June 2013 - 05:01 PM.