Hi! I've decided to start up a tamagotchi log when I got my Princess Spacey iD l yesterday. This is just a simple log about tamagotchis that I hope to keep up for a long time.
Anyway, yesterday I got a brand-new Princess Spacey in the mail! It was my first colored tamagotchi, so I was pretty excited. After carefully removing the packaging, I popped in the batteries and started it up! After filling in all the information(which was pretty confusing because it was all in Japanese), an egg appeared on the screen. A pink blob with a bow tie hatched from it, so I assumed it was a little girl. I decided to name her Kirlia, after a very pretty Pokemon. For an hour, I took care of the very needy pink blob until she grew into what looked like a light brown pastry with whipped cream on her head. In celebration of her new evolution, I gave Kirlia a new wallpaper which she seemed to like very much.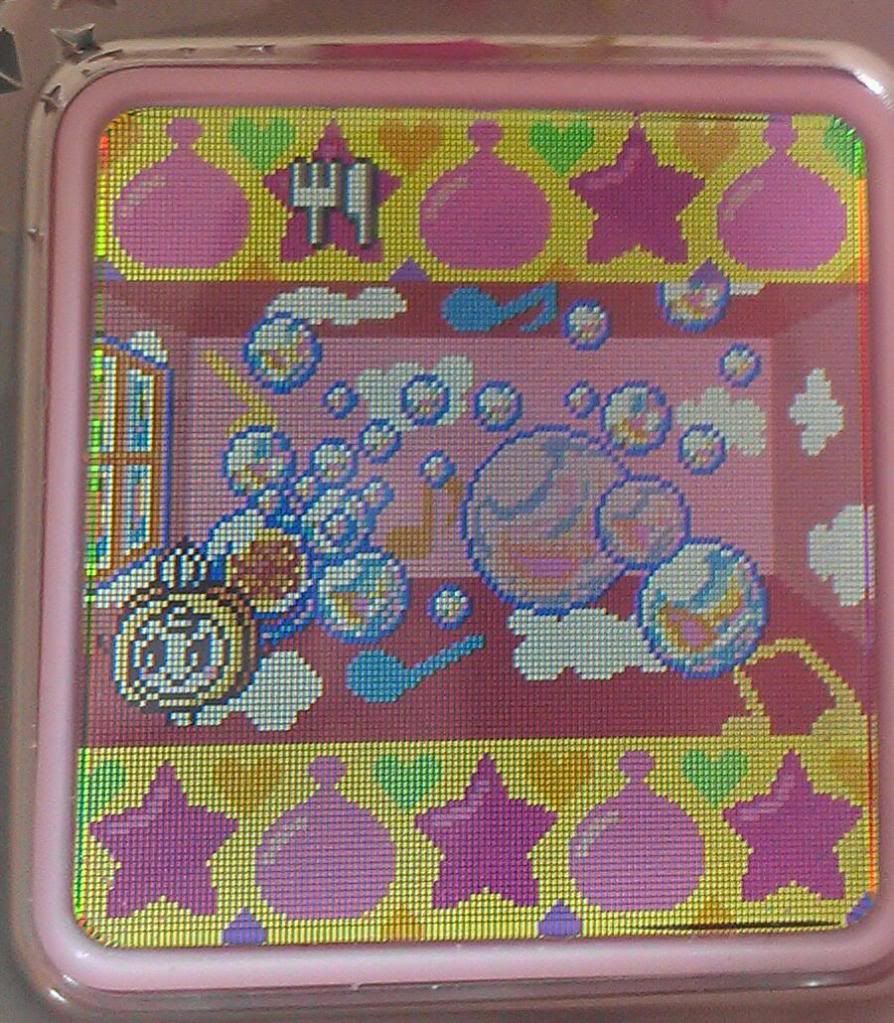 That night, Kirlia went to sleep very early: 7:00 PM. Instead of sleeping in the room with the bubble wrapping paper, she was in another room-her room, and I gotta admit, she looked really cute.
The next morning, Kirlia took a bath right when she got up. She was really happy afterwards.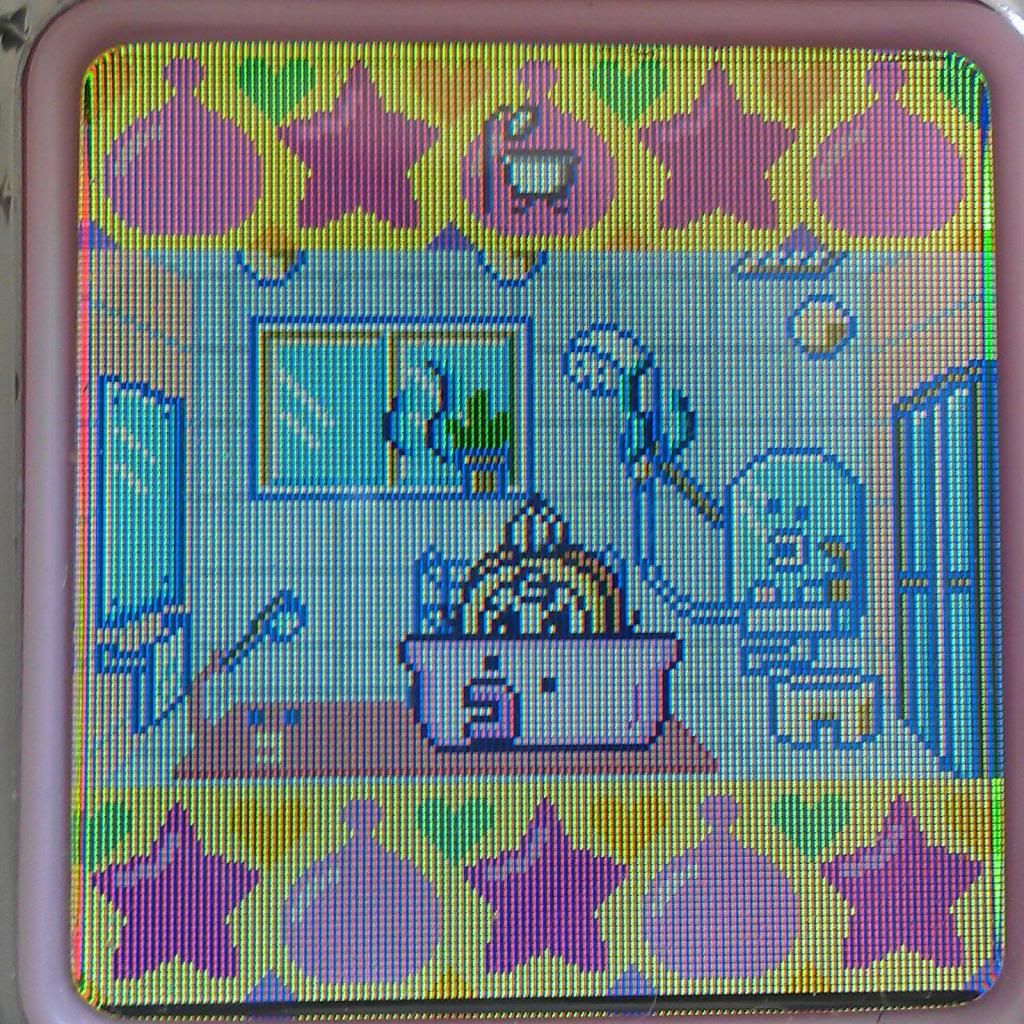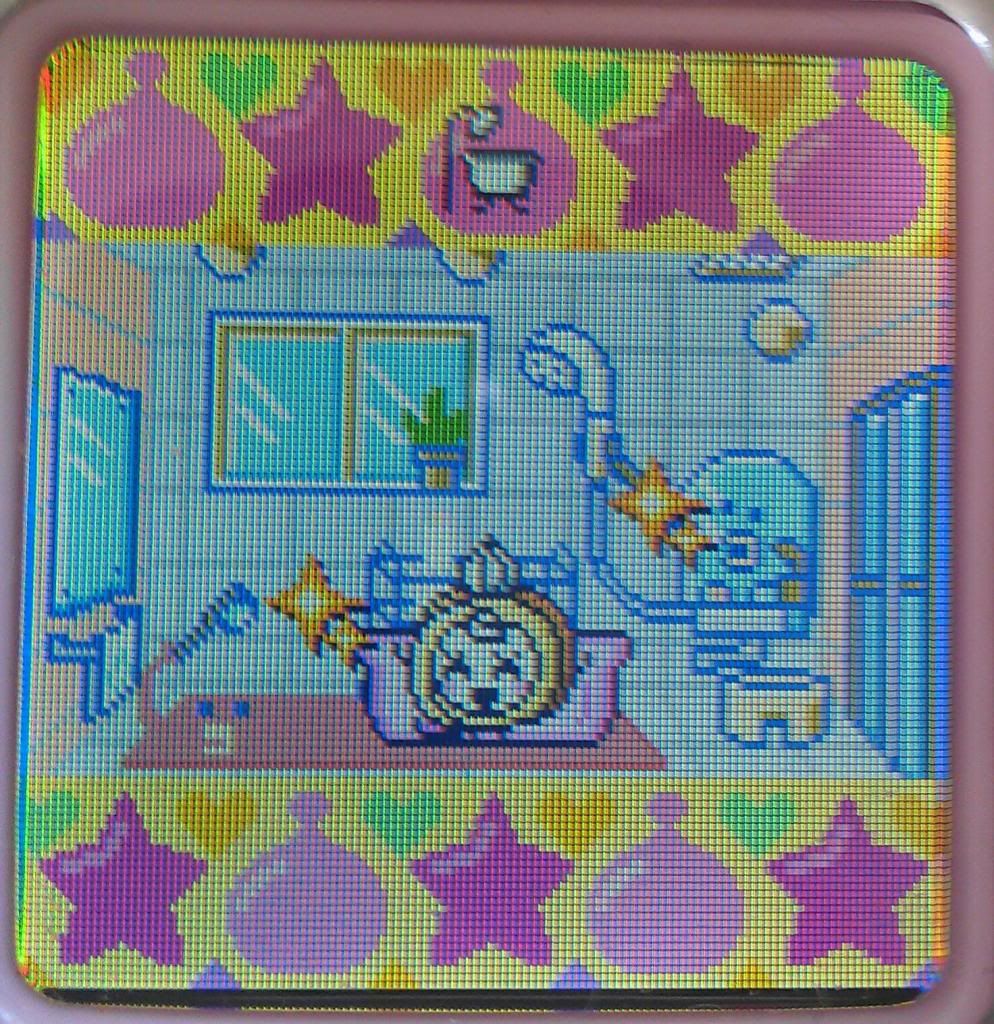 Then, she went out to eat for breakfast. I can't remember what exactly she got, it was sort of like a bowl of rice and green stuff. It looked like sushi maybe, but whatever it was, Kirlia really liked it.
On the way home, Kirlia went out to the store and got some seeds, a microphone, and some other stuff. I didn't really know what the seeds were are first, but my brother, having experience with the Princess Spacey, told me what they were and how to used them. So Kirlia went out side and planted the seeds.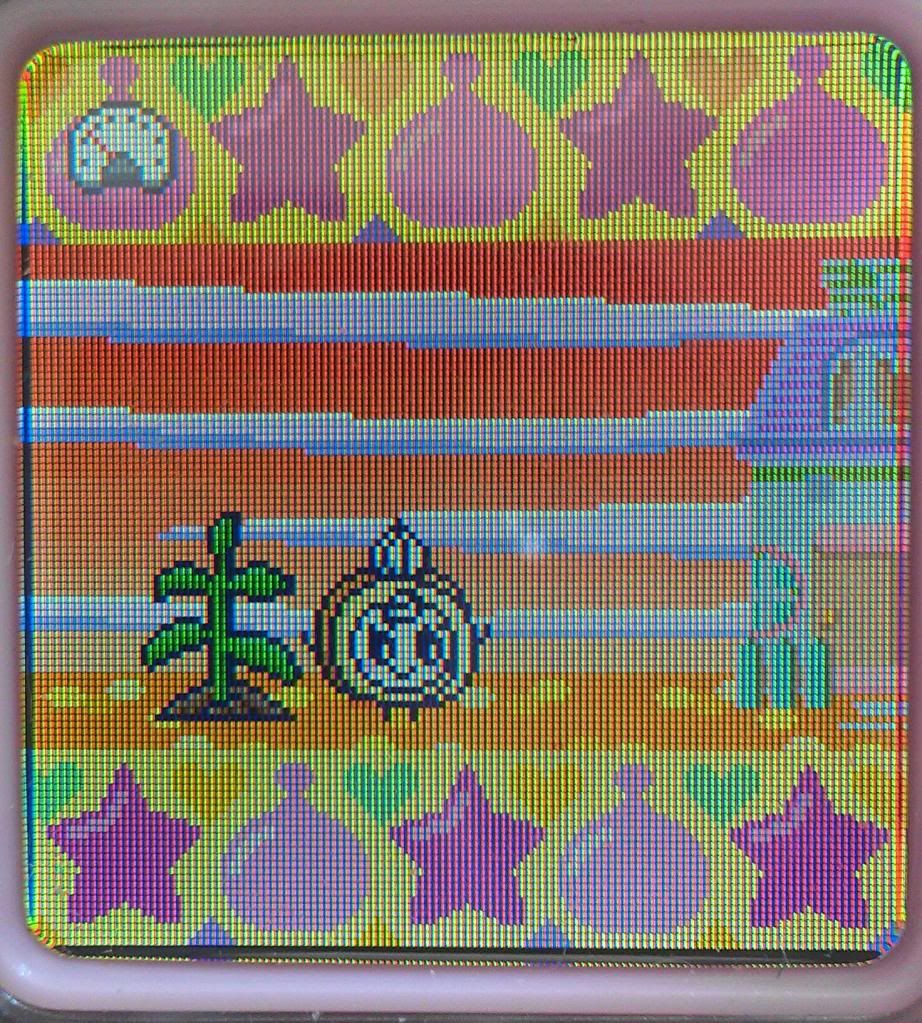 A few hours later, Kirlia went out to the store again and got a golden tree(Christmas tree?), a book, and a jump rope.
She went outside to play with her new jump rope, and a few other tamagotchis noticed  her. Soon, they were all outside playing with the jump rope. Kirlia had some new friends!
After a while, Kirlia decided to go to the park. There, she met a cute, white dog. The dog started talking to Kirlia, but I didn't know what it was saying because it was talking in Japanese. After talking to Kirlia, the dog grabbed a ball and they tossed around the ball for a while. Then, they both departed and Kirlia went back home.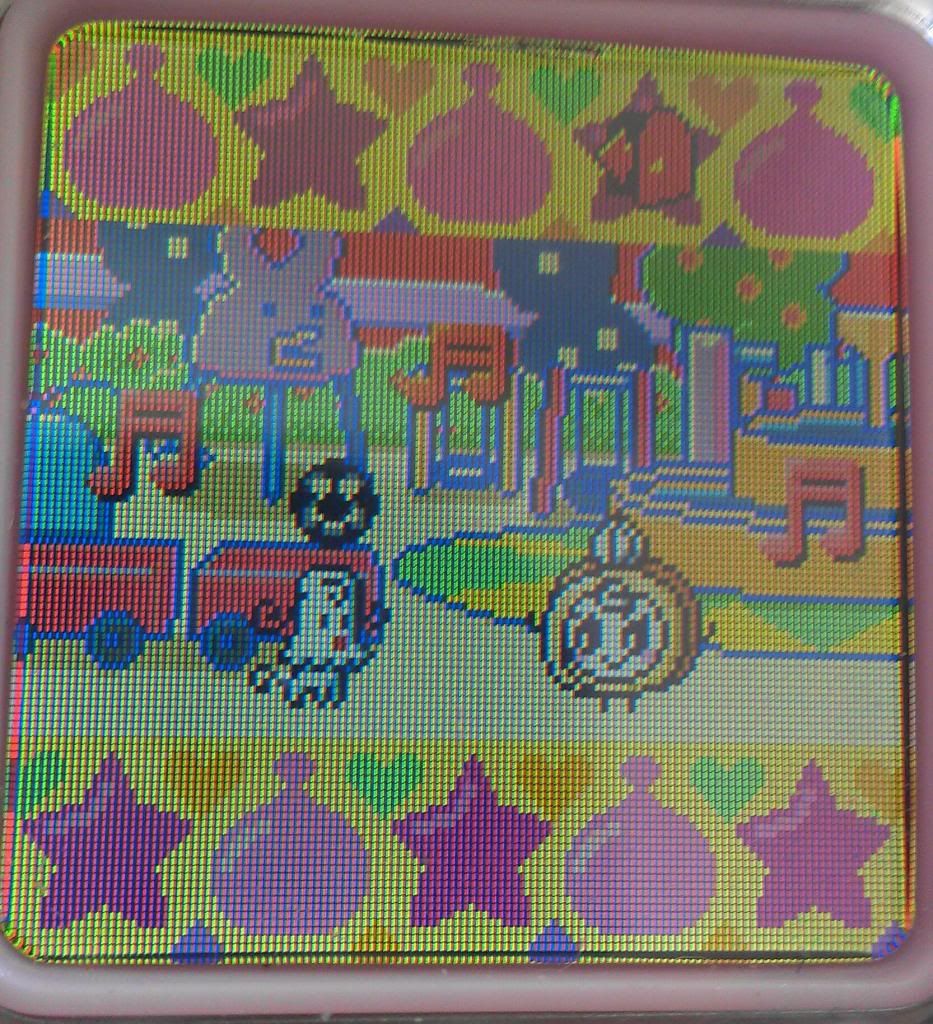 Just a few minutes ago, Kirlia evolved into a cactus with a flower on her head! She got 500 dollars for evolving, and we celebrated by going out to eat. Kirlia spent her 500 dollars on some yummy steak.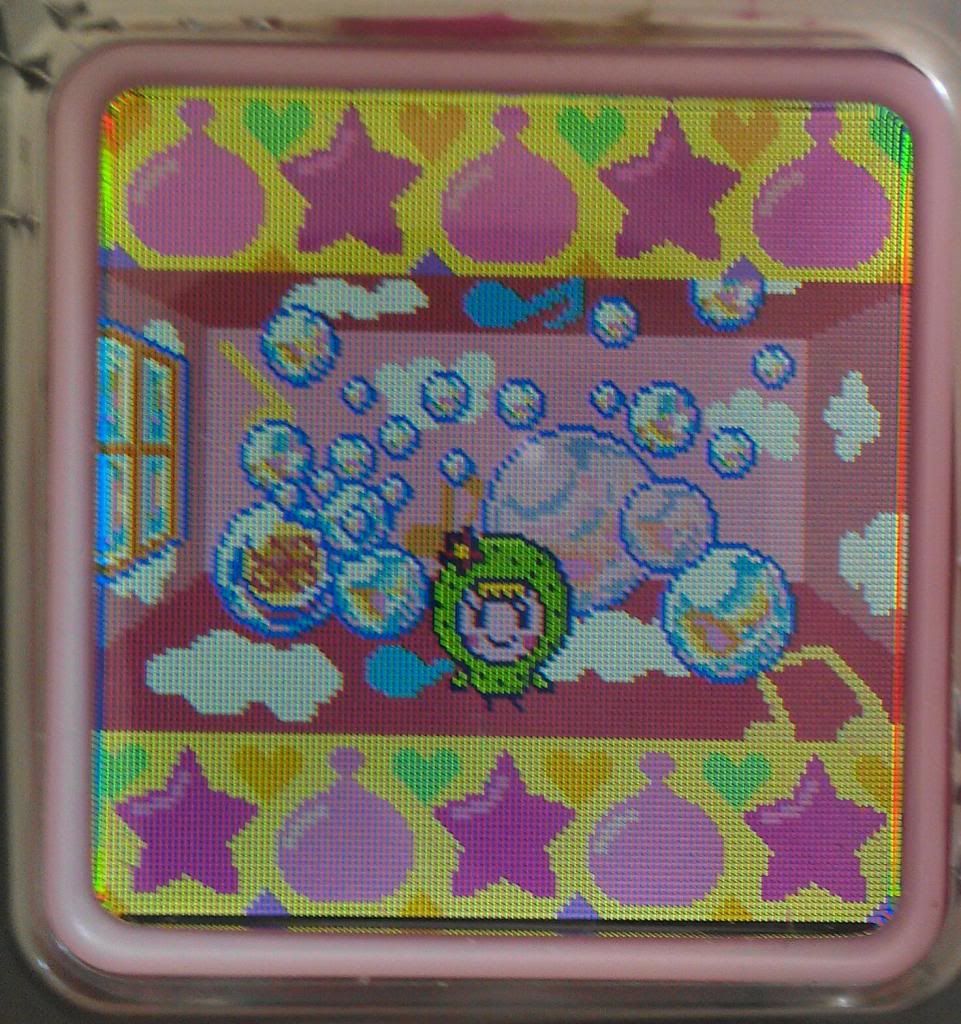 Right now, Kirlia is just bouncing around on the screen. That's it for now!