Hello!
It's been quite a while since I have done a Tamagotchi Log so I'm attempting to start one up again.  This time around I figured I would do this a bit differently and post three days a week.  So without any further delay I introduce you to Kenny, my first generation, Aokumotchi.  "Say hello, Kenny."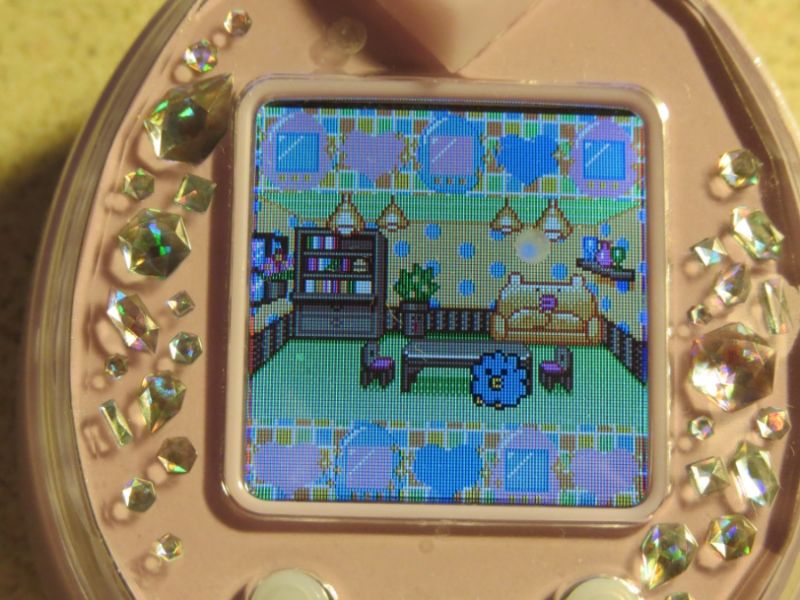 "Hi!"  Kenny said.  (Isn't he adorable?)
I took Kenny to the park a few times today.  This is a picture of the first park outing he had.  He made a friend today at the park, which Kenny and I were very happy about.  
                                                                  "I love the park!"  Kenny says happily.
About an hour after our park visit, Kenny changed into a Mitsumarutchi and went to sleep promptly at 7pm. 
Well, that was all for my day with Kenny.  Thanks for reading and I will post again in a couple of days. 
Have a good one!  
-Tamacollector23