So I have seen a lot of posts about sneaking tamagotchis into school, and I wanted to show people how I did it with a quick tutorial. I keep my tamas in my pencil bag, but after one of my good friends opened my bag to look for a pencil and found my tamagotchi, I decided that I needed a better way to keep them hidden. It's inexpensive and quick, and as an actual pencil bag, works quite well. 
First, I took a large plastic bag and duct taped the outside. This will be my pencil bag.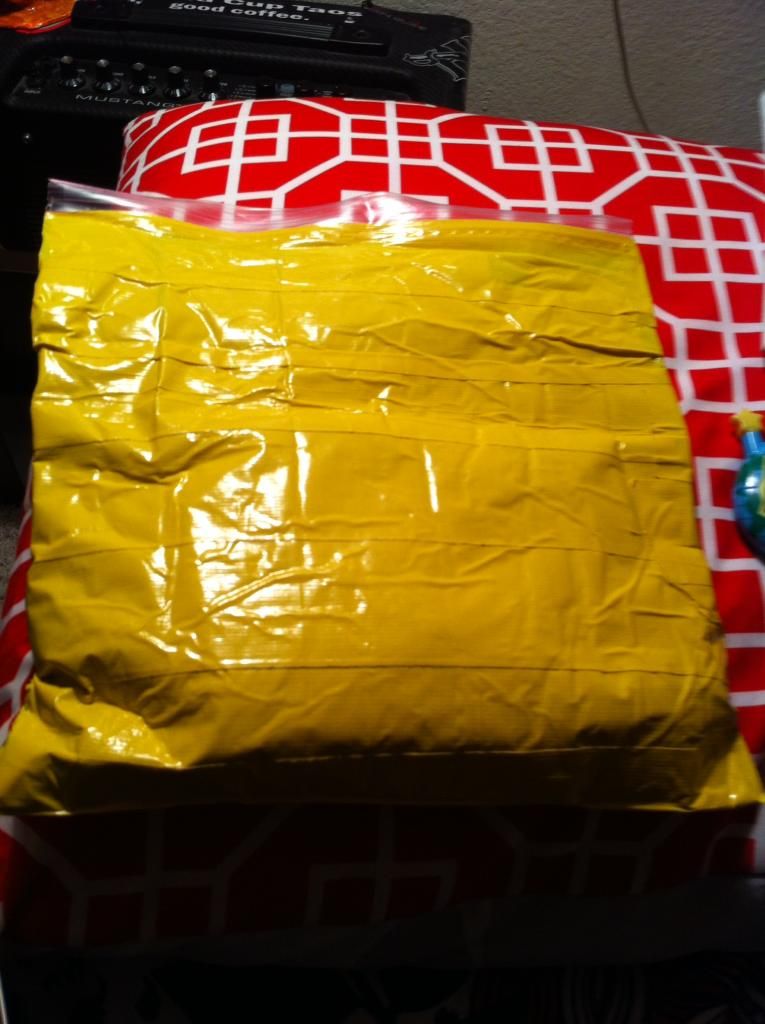 Then, I taped a small plastic bag on the inside. After making sure it was secure, I covered the whole inside with tape. I also made a flap over the ziplock part so no one can see it.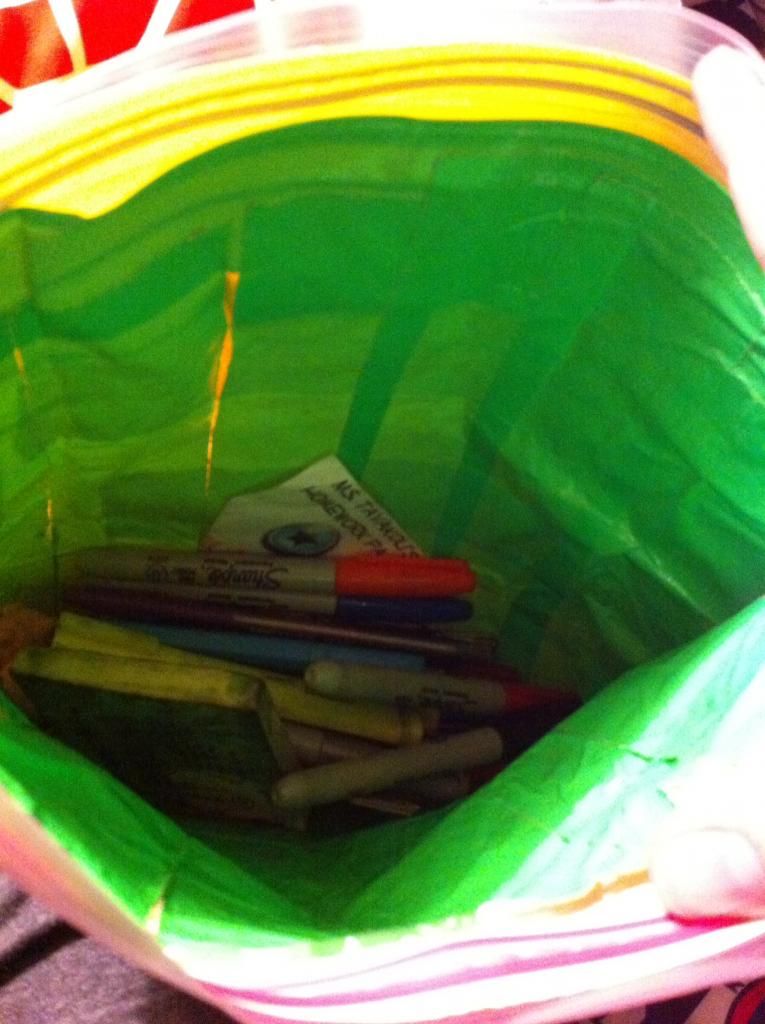 The hidden ziplock pocket is where the green turns to yellow at the top of the bag. You can easily stick your hand in the secret pocket during class to take care of your tamagotchis, but everyone will think you are looking for a pen or pencil. It keeps them hidden, even if someone looks through your pencil bag. 
That's how I keep my tamagotchis safe and alive. When people ask about the bulge in the side (which they rarely do), I just tell them that it's lip balm so they won't want to borrow it. 
Hope this works for you! Sorry about the huge images, I still haven't figured out how to make them smaller.